Movies starring Danny Trejo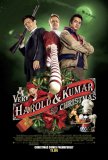 A Very Harold & Kumar 3D Christmas
Making an entertaining Christmas movie - at least one that can be enjoyed by anyone having gone through puberty - has become a lost art. I'm not referring to a title destined to take its place among the timeless classics, but merely something that ... Con Air
Con Air, producer Jerry Bruckheimer's generic follow-up to 1996's blockbuster, The Rock, is the kind of motion picture that critics refer to when they moan about the "dumbing down" of American cinema. This movie is a perfect example of what's wron...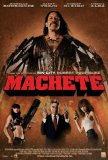 Machete
I went to Machete expecting an exploitation film and got a socio-political lecture instead. Although an exaggeration, that's the way it sometimes felt. Director Robert Rodriguez understands the exploitation genre and delivers everything one crave...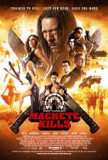 Machete Kills
Machete Kills plays like a joke that's been told a few times too often. A lampoon of bad genre movies from the '60s and '70s with a '10s sensibility, the film is more like a collection of overcooked scenes than an actual narrative-based motion pict...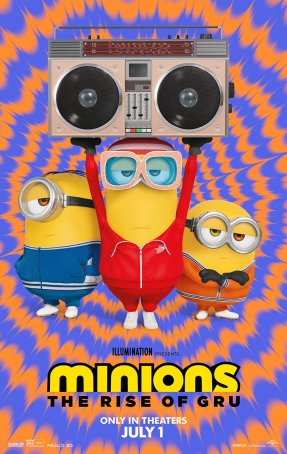 Minions: The Rise of Gru
Director Kyle Balda has been with the Minions since their inception. He began working in the art department for Despicable Me and Despicable Me 2, then moved to the (co-)director's chair for Minions and Despicable Me 3. If nothing else, that assur...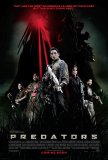 Predators
Predators is Robert Rodriguez's attempt to re-invigorate (but not reboot) the Predator franchise, whose devaluation began with an ill-advised sequel, accelerated as a result of the poorly realized Alien vs. Predator, and bottomed out with the lifel... Reindeer Games
With the possible exception of the talent involved, everything about Reindeer Games smacks of a B movie, the kind of film that, with a lesser cast, would have been shipped directly to Cinemax or Showtime. Reindeer Games suffers from a poorly writt... Sherrybaby
It's a rare thing when an individual performance defines an entire film, but it happens once or twice per year. Such is the case with Sherrybaby, the feature debut of Laurie Collyer. A simple tale of one woman's attempts to re-connect with her yo...