Movies directed by Simon West Con Air
Con Air, producer Jerry Bruckheimer's generic follow-up to 1996's blockbuster, The Rock, is the kind of motion picture that critics refer to when they moan about the "dumbing down" of American cinema. This movie is a perfect example of what's wron...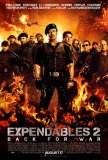 Expendables 2, The
The Expendables 2 does not defy expectations; it defines them. If you think you know what the movie will deliver, you're probably right. No surprises, no twists. Even more than the original The Expendables, this feels like an homage to the '80s, al...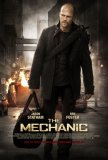 Mechanic, The
Simon West's The Mechanic is a loose remake of the 1972 film starring Charles Bronson. In addition to updating various aspects of the story, the filmmakers have changed elements (most notably the ending) in an attempt to make it more audience frien... Tomb Raider
It's not Casablanca, or even Die Hard, for that matter. But then no one expected it to be. What Tomb Raider can claim is that it's the best computer game-turned-motion picture to date. A backhanded compliment? To be sure, but at least the exper... When a Stranger Calls
Spoiler Alert: This movie contains spoilers for those who haven't seen the 1979 movie or the trailer for the 2006 version (which gives away what I'm going to reveal). Something went terribly wrong during the production of When a Stranger Calls...