Movies starring Maggie Gyllenhaal Adaptation
A few years ago, a screenwriter named Charlie Kaufman was given the job of adapting Susan Orlean's non-fiction book, "The Orchid Thief," into a motion picture script. Although Kaufman found the principal character of the book, John Laroche, to hav...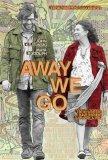 Away We Go
It may be fair to consider Away We Go as Sam Mendes' penance for Revolutionary Road. The director's late-2008 Winslet/DiCaprio reunion was an immersion in bile - an acidic trip underneath the placid exterior of mid-20th century suburbia to a rot t...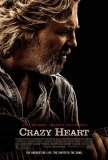 Crazy Heart
Crazy Heart is the country music version of The Wrestler: a grizzled veteran whose days in the spotlight are behind him struggles to keep going while seeing the world through a haze of regret and booze. The story is unremarkable; the alcoholic com... Criminal
Criminal is an English-language remake of the little-known (at least in these parts) Nine Queens, a 2000 film from Fabian Bielinsky. First-time director Gregory Jacobs and his co-writer, "Sam Lowry" (actually a pseudonym for Steven Soderbergh), ha...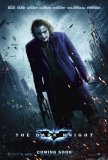 Dark Knight, The
Consequences. In real life, these ramifications emanate from every action like ripples from a stone thrown into a pond. Often in movies, especially those that feature characters who don't play by the rules, such penalties are suspended. However,... Happy Endings
Happy Endings is one of those ensemble films where several stories are told in parallel with occasional intersection points to keep them from being unconnected. Sometimes, as in the case of Crash, the approach works. Sometimes, as in the case of Ha...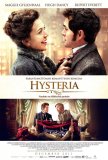 Hysteria
Hysteria's "hook" is that it chronicles the development of one of the 20th century's most popular home appliances: the vibrator. However, although the details surrounding the deplorable state of women's medicine during the Victorian era are intrigu... Monster House
Monster House is, to the best of my knowledge, the first animated haunted house movie, and quite possibly the first family film to recall, at various times, Halloween, A Nightmare on Elm Street, and The Amityville Horror. (Parents, don't worry - th... Secretary
Secretary is just your regular, garden-variety romantic comedy with heavy doses of S&M/B&D. For those used to Meg Ryan and Tom Hanks exchanging chaste kisses, the content of this motion picture is going to seem awfully far out on the proverbial li... Sherrybaby
It's a rare thing when an individual performance defines an entire film, but it happens once or twice per year. Such is the case with Sherrybaby, the feature debut of Laurie Collyer. A simple tale of one woman's attempts to re-connect with her yo...