Movies starring Jeremy Davies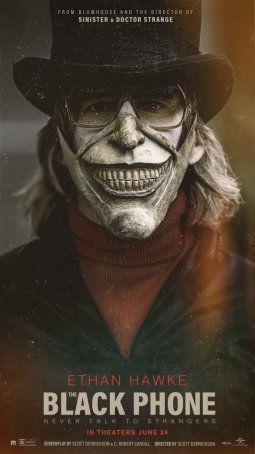 Black Phone, The
The Black Phone is a throwback to a time when horror was more about fear and suspense than blood and gore. Oh, there's some of the latter in the movie but far too little to sate the appetites of those who attend the genre purely to be entomb... Dogville
Warning: Significant spoilers starting in Paragraph #4. (But, in a case like this, do plot details really matter?) Danish filmmaker Lars von Trier has gone from Dogma to Dogville. The director's latest, a three-hour political allegory, has fu...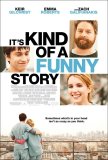 It's Kind of a Funny Story
It's rare that a story set within the confines of a mental ward/hospital/asylum cannot be said to owe a debt to Milos Forman's One Flew over the Cuckoo's Nest. It's Kind of a Funny Story is a case in point. Even though the basic narrative bears l... Manderlay
Let me start with a few brief editorial comments about Lars von Trier. Key to understanding my views about Manderlay is my disclosure of a belief that in order to be able to criticize something, you have to have first-hand familiarity with it. Vo... Rescue Dawn
Rescue Dawn, which transpires in southeast Asia during 1965, makes three things perfectly clear. First, director Werner Herzog is obsessed with the story of Dieter Dengler. Second, Herzog loves making movies about men with a tenuous grasp on sanity... Saving Private Ryan
Devastating. If, for some reason, I was asked to write a one-word review of Saving Private Ryan, that would be the term I would use. As was true of director Steven Spielberg's other masterpiece, Schindler's List, the impact of this motion pic... Secretary
Secretary is just your regular, garden-variety romantic comedy with heavy doses of S&M/B&D. For those used to Meg Ryan and Tom Hanks exchanging chaste kisses, the content of this motion picture is going to seem awfully far out on the proverbial li... Solaris
Solaris may be the first big budget science fiction motion picture that belongs in an art house rather than a multiplex. The movie bears a stronger resemblance to 2001: A Space Odyssey than to Star Wars, with an emphasis on ideas over action. Tho... Spanking the Monkey
"People ask if this film is autobiographical, and many of the circumstances in it are but I've pushed them farther than they really went. It's personal, but not completely autobiographical. It was common in my home and my friends' homes to s...