Movies starring Ethan Hawke Assault on Precinct 13
What is the world coming to when the film community is remaking John Carpenter movies? Admittedly, Assault on Precinct 13 isn't the best example of Carpenter's expert craftsmanship, but it was the picture that got him noticed, and that notice enab...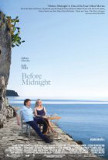 Before Midnight
Richard Linklater's Before trilogy (Before Sunrise, Before Sunset, Before Midnight) looks to be headed in the same direction as Michael Apted's Up series: an exploration of the human condition over the passage of time. When Linklater and actors Eth... Before Sunrise
Richard Linklater, the creator of Slackers and Dazed and Confused, has succeeded where many before him have failed -- in fashioning a modern-day romance that is both original and enthralling. Before Sunrise is nothing short of movie magic, and the... Before Sunset
Forget Spider-Man's tussle with Doc Ock. Forget Shrek's trek to Far Far Away. And forget Harry Potter's latest attempt to endure the snipes of Snape. For me, the sequel to see during the summer of 2004 is Richard Linklater's Before Sunset, a fol... Before the Devil Knows You're Dead
An Irish toast goes "May you be in heaven half an hour... before the devil knows you're dead," and it's from this source that the latest movie by 83-year-old veteran director Sidney Lumet derives its name. With films like Serpico,Q&A, and Night Fa...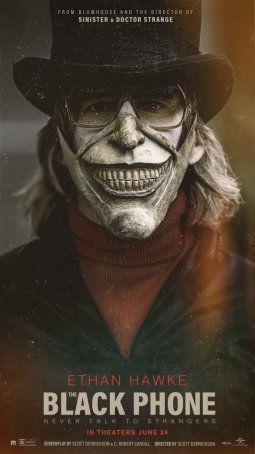 Black Phone, The
The Black Phone is a throwback to a time when horror was more about fear and suspense than blood and gore. Oh, there's some of the latter in the movie but far too little to sate the appetites of those who attend the genre purely to be entomb...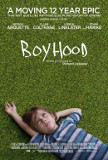 Boyhood
One thing becomes clear upon watching Boyhood: director Richard Linklater is fascinated by the concept of following a fictional character through real time. Most filmmakers lack the patience to attempt something like this. In spirit, if not in the ...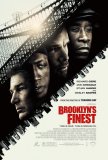 Brooklyn's Finest
With Brooklyn's Finest, director Antoine Fuqua and screenwriter Michael C. Martin use the ensemble approach of Crash to tell the minimally entwined stories of three Brooklyn cops, all of whom have reached a crossroads of one kind or another. Storie...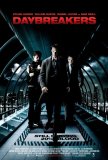 Daybreakers
Daybreakers argues there still may be some new terrain to be strip-mined in the rush to exploit the bloodsucking undead. As far removed from the Twilight series as possible (with more in common with Children of Men), Daybreakers brings its vampires... Fast Food Nation
The idea underlying Fast Food Nation is intriguing: take the premise of the best-selling non-fiction book by Eric Schlosser and convert it into the backstory of a fictional film. Where director Richard Linklater runs into trouble is in the executi...