Movies starring Julie Delpy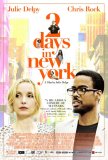 2 Days in New York
2 Days in New York is a sequel to, and an improvement upon, 2007's 2 Days in Paris. Written, directed, and starring Julie Delpy, the movies follow the misadventures of a 30-something Parisian transplanted to New York City. In the first film, Delpy'... 2 Days in Paris
I thought this was a porn movie. No, wait, that's One Night in Paris. I guess two days is too long… 2 Days in Paris provides us with a familiar picture: Julie Delpy wandering the streets of the city in the company of an American she's in lov... American Werewolf in Paris, An
An American Werewolf in Paris is a failed attempt to recapture the humor and horror of John Landis' 1981 feature, An American Werewolf in London. Where the original had comedy, the sequel has the kind of revolting silliness that can be found in TV...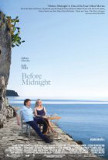 Before Midnight
Richard Linklater's Before trilogy (Before Sunrise, Before Sunset, Before Midnight) looks to be headed in the same direction as Michael Apted's Up series: an exploration of the human condition over the passage of time. When Linklater and actors Eth... Before Sunrise
Richard Linklater, the creator of Slackers and Dazed and Confused, has succeeded where many before him have failed -- in fashioning a modern-day romance that is both original and enthralling. Before Sunrise is nothing short of movie magic, and the... Before Sunset
Forget Spider-Man's tussle with Doc Ock. Forget Shrek's trek to Far Far Away. And forget Harry Potter's latest attempt to endure the snipes of Snape. For me, the sequel to see during the summer of 2004 is Richard Linklater's Before Sunset, a fol... Broken Flowers
Broken Flowers shows the kind of offbeat spin that a quirky independent director like Jim Jarmusch can put on a Hollywood standby: the road picture. Using equal parts understated drama and comedy, Jarmusch takes us on a trip through the present to... Hoax, The
In the tradition of Shattered Glass and Catch Me if You Can, The Hoax presents the anatomy of an audacious con artist and illustrates how the sin eventually catches up with the sinner. Due to an uneven tone, various unresolved plot threads, and a ... Killing Zoe
"I have always liked European cinema and, originally, I was going to make this for $200,000 on 16mm black and white. So I decided to write a movie with a lot of French language and use subtitles, and them make it a violent action picture... For th...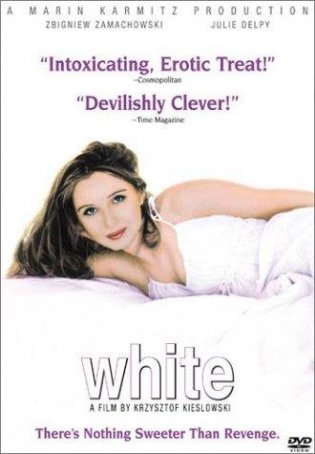 Three Colors: White
"Blue, liberty; White, equality; Red, fraternity... We looked very closely at these three ideas, how they functioned in everyday life, but from an individual's point of view. These ideals are contradictory with human nature. When you deal with th...