Movies starring Eric Stoltz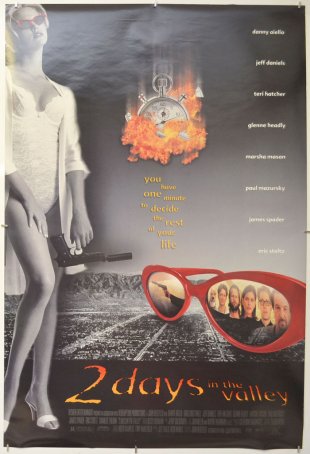 2 Days in the Valley
If this is what it's really like to spend a couple days in the San Fernando Valley during the hottest time of the year, then, like W.C. Fields, I'd rather be in Philadelphia. Actually, for a movie that's so precise about time (one of the char... Butterfly Effect, The
It is likely that a number of reviews are going to describe The Butterfly Effect as a "science fiction" movie. Nothing could be further from the truth - little that occurs during the course of this film relates to science or technology, and to for... Killing Zoe
"I have always liked European cinema and, originally, I was going to make this for $200,000 on 16mm black and white. So I decided to write a movie with a lot of French language and use subtitles, and them make it a violent action picture... For th... Little Women
"I think the title [of Little Women] has been so off-putting for men over the generations. They feel this is a terribly 'girly' story. But it's actually a wonderful epic tale about family where men's roles are just as important and deeply involve... Prophecy, The
Every once in a while, someone gets the bright idea of making an apocalyptic horror film. The Omen series is probably the best-known example of this sub-genre, but it's not the only one. Now, The Prophecy, with its tale of warring angels and lost...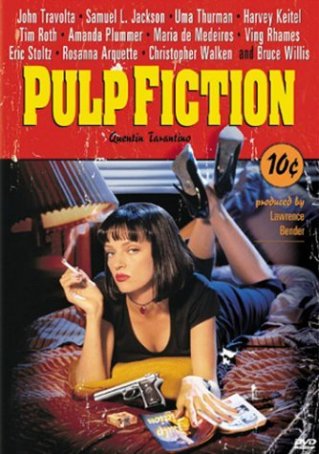 Pulp Fiction
Pulp (pulp) n. 1. A soft, moist, shapeless mass of matter. 2. A book containing lurid subject matter, and being characteristically printed on rough, unfinished paper. "The path of the righteous man is beset on all sides by the inequities of... Rob Roy
Ultimately, it's of minor import how much of Rob Roy is based upon historical fact and how much has been embellished by the pen of screenwriter Alan Sharp. As a hero of 18th century Scotland, Robert Roy MacGregor is known to have walked through th...