Movies starring Danny Aiello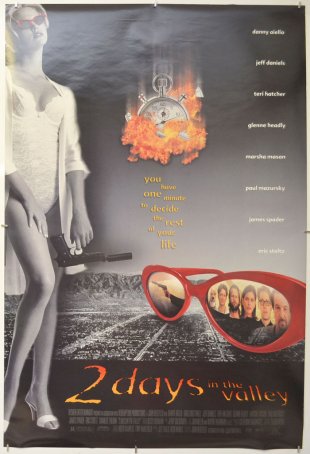 2 Days in the Valley
If this is what it's really like to spend a couple days in the San Fernando Valley during the hottest time of the year, then, like W.C. Fields, I'd rather be in Philadelphia. Actually, for a movie that's so precise about time (one of the char... Do the Right Thing
With the tenacity of a bulldog, Spike Lee ruthlessly and sometimes recklessly defies mainstream expectations and courts controversy with every film he releases. Some find Lee to be a fresh and powerful voice in American cinema – a man who is una... Professional, The (Leon)
The career aspirations of Mathilda (Natalie Portman) aren't those of the average 12-year old girl. Instead of wanting to be a doctor, fashion model, teacher, lawyer, or nuclear physicist, Mathilda has decided to follow in the footsteps of her best... Ready to Wear
"[Ready to Wear/Pret-a-Porter] is just a silly little movie, it's not a serious epic. So just enjoy, laugh with it, have a good time. It's no big deal." - Robert Altman, director of Ready to Wear One wonders whether Robert Altman arrived at ...