Movies directed by Luc Besson Angel-A
Luc Besson's Angel-A is about as offbeat of a love story as one is likely to find in a movie theater. Think of Wings of Desire crossed with It's a Wonderful Life and crafted applying a film noir style, and you'll have an idea of what the movie off...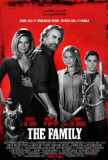 Family, The
On the surface, The Family appears to tell a familiar story: a mob enforcer turned informer is placed into the witness protection program while his former associates seek to find and terminate him. What differentiates this from its antecedents is t... Fifth Element, The
The Fifth Element uses one of the newest tricks in the science fiction motion picture handbook: perform a visual and aural assault on viewers in the vain hope that they won't notice the lack of substance, logic, and intelligence. For a few recent...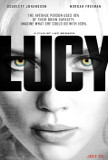 Lucy
Expectations for Lucy based on television commercials and theatrical trailers will result in a skewed and inaccurate representation of the film. This is not, as the marketing department of Universal Pictures would have one believe, a kick-ass supe... Professional, The (Leon)
The career aspirations of Mathilda (Natalie Portman) aren't those of the average 12-year old girl. Instead of wanting to be a doctor, fashion model, teacher, lawyer, or nuclear physicist, Mathilda has decided to follow in the footsteps of her best...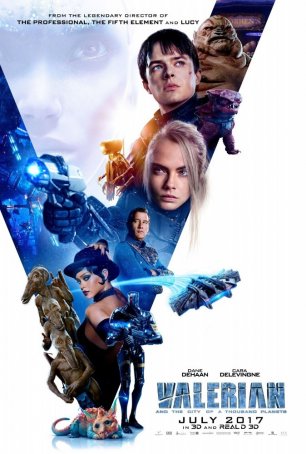 Valerian and the City of a Thousand Planets
Is it unfair to compare Luc Besson to Michael Bay? Some would argue that it is but I'm not sure Besson would be among them. Both directors make the movies they want to make and, although there's more artistry evident in Besson's work, th...