Movies starring Amy Smart Butterfly Effect, The
It is likely that a number of reviews are going to describe The Butterfly Effect as a "science fiction" movie. Nothing could be further from the truth - little that occurs during the course of this film relates to science or technology, and to for... Crank
There's not much of a mystery about what Crank delivers. As promised, it's 85 minutes of action, with little in the way of encumbrances like dialogue and exposition, and only skeletal fragments of a narrative to keep things moving. For the most p...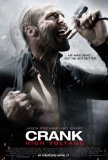 Crank 2: High Voltage
Crank 2: High Voltage is the freak show act at a carnival. It's so over-the-top that the phrase ceases to have meaning in this context. It's a bizarre concoction of testosterone, adrenaline, and psychedelics. It seeks not only to top its predece... Just Friends
After watching a movie like Just Friends, I hurry home from the theater and take a shower so I can wash away the stink of the experience. There are bad movies and annoying movies, and this one contains elements of both. Spending 90 minutes with t...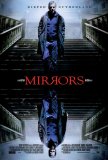 Mirrors
When it comes to horror films, there's one basic principal to consider: consistency means everything. A movie can deviate as much as the filmmakers like from the laws of the real world as long as they establish and adhere to an alternate set of ru... Outside Providence
Outside Providence is a simple coming of age story, a nostalgia-soaked trip back to the mid-'70s when the social fabric of the American youth was stitched together by sex, drugs, and rock music. The film, despite never venturing into uncharted ter... Road Trip
In the 1980s, Porky's spawned an era of teen sex comedies that took most of the decade to die out. Last year, American Pie re-invented the genre, albeit with more wit, moxie, and forthrightness than anything in the '80s ever showed. Todd Phillips... Scotland, PA
In high school, teachers spend a great deal of time guiding students through the rigors of Shakespeare's tragedies and histories, but what about the comedies? Much Ado About Nothing, The Merchant of Venice, The Taming of the Shrew, Macbeth... Yes, ... Varsity Blues
Move aside, Dennis Hopper. Step down, Alan Rickman. I am now convinced that no one can match Jon Voight when it comes to playing a thoroughly detestable bad guy. With his calm, sinister demeanor and menacing facial expression, Voight has the abi...