Movies starring Maura Tierney Baby Mama
It has become a time-honored tradition that stars of Saturday Night Live, upon graduating from the no-longer-funny late night show, elect to spread their wings and strive for cinematic greatness. With a few notable exceptions, most have crashed an...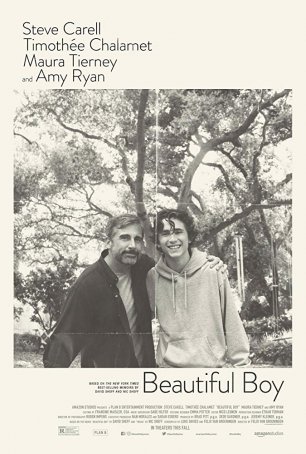 Beautiful Boy
There can be a lot of power in stories about addiction: the power to dishearten, the power to frustrate, and (on rare occasions) the power to uplift. Regardless of the substance at the core of the disease, movies about addiction follow a famil... Liar Liar
While watching Liar Liar, it occurred to me that the chief problem with this film is that it has a script. If Jim Carrey had been unleashed without such silly, incidental constraints as plot and dialogue, who knows where things might have gone? A... Primary Colors
It would be possible to write pages and pages comparing and contrasting the reality of Bill Clinton's 1992 Presidential campaign with the fictional one of Jack Stanton, the candidate in Primary Colors. Likewise, it would be equally possible to dev... Scotland, PA
In high school, teachers spend a great deal of time guiding students through the rigors of Shakespeare's tragedies and histories, but what about the comedies? Much Ado About Nothing, The Merchant of Venice, The Taming of the Shrew, Macbeth... Yes, ... Semi-Pro
When it comes to comedy, Will Ferrell is a Jeckyl & Hyde. When he's "on," he can be hilarious, but when he's off, he's like a drunk at a bar yelling loud, unfunny jokes at his equally inebriated buddies. And, while those guys might laugh at him, ... Welcome to Mooseport
What might have been… Those four words tell the sad story of too many films, and Welcome to Mooseport is one of them. It starts out with a terrific premise, ripe with the potential for the kind of political satire we haven't seen on the big scr...