Movies starring Sean William Scott American Pie
With American Pie, it's a case of the reality of the situation being dwarfed by the hype. Word of mouth has this pegged this as the most raunchy movie of the summer - a film that embraces taboos and pushes the limits of the MPAA's R rating (indeed...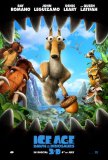 Ice Age: Dawn of the Dinosaurs
With each release, Pixar explores new themes and ideas. Meanwhile, animation studios like Fox retread tired "franchises" like Ice Age. Never representative of more than mediocrity from a technical or story-based standpoint, the Ice Age series has... Road Trip
In the 1980s, Porky's spawned an era of teen sex comedies that took most of the decade to die out. Last year, American Pie re-invented the genre, albeit with more wit, moxie, and forthrightness than anything in the '80s ever showed. Todd Phillips...