Movies starring Tim Roth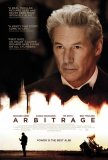 Arbitrage
With a title like Arbitrage, it's reasonable to expect a story that navigates the byzantine labyrinth of the world's financial systems - perhaps a better companion piece to Wall Street than Money Never Sleeps. However, although there is a little of... Dark Water
Dark Water is the latest in the gaggle of Japanese ghost stories turned into major American motion pictures. The obvious virtue of this effort is that, unlike its predecessors The Ring and The Grudge, it makes sense. The problem is that director ... Everyone Says I Love You
In the past decade, only two live-action, mainstream musical motion pictures have been released. While the first, Little Shop of Horrors, met with some success, the second, Newsies, was a box-office disaster. The poor performance of the Disney-ba... Four Rooms
Four Rooms, a four-segment anthology directed by independent film darlings Allison Anders, Alexandre Rockwell, Robert Rodriguez, and Quentin Tarantino, has to be one of 1995's major disappointments. Perhaps it's the format itself -- twenty minutes... Funny Games
Note: It is difficult to present a meaningful discussion of Funny Games without giving away major plot points. As a result, there are two reviews. This is the non-spoiler review, which limits spoilers to a bare minimum. For a more full discussio... Funny Games (spoilers)
Note: You have reached the spoiler review for Funny Games. Click here for the non-spoiler review. We've seen the set-up before: a nice middle-class family held captive by a pair of psychopaths. This time, however, things aren't going to turn o...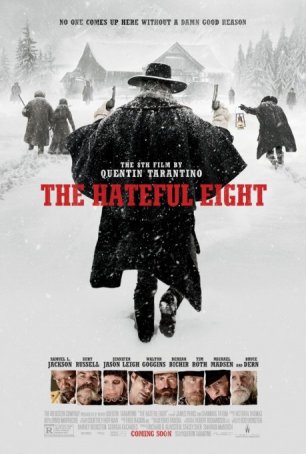 Hateful Eight, The
The credits for The Hateful Eight proudly proclaim this to be the "Eighth Film" from writer/director Quentin Tarantino. Since catching the movie world unawares with his powerhouse debut, Reservoir Dogs, some 23 years ago, he has worked on...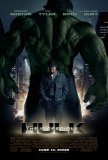 Incredible Hulk, The
Possible Spoilers: This review reveals some of the cameos in The Incredible Hulk. Those who wish to be surprised by these appearances would do well to stop reading now. For five years, Marvel has been trying to figure out what to do with one of ... Planet of the Apes
This remake of the 1968 film, Planet of the Apes, has been on the drawing board for a long time. When it was first mentioned as a serious project (rather than just the figment of Apes fans' imaginations), the two prominent names attached to it wer...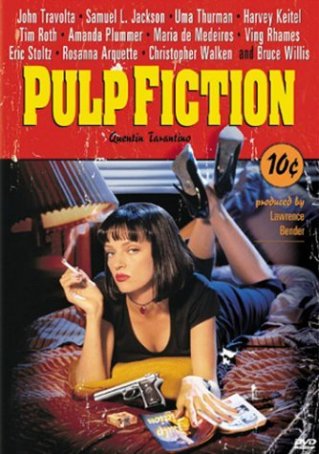 Pulp Fiction
Pulp (pulp) n. 1. A soft, moist, shapeless mass of matter. 2. A book containing lurid subject matter, and being characteristically printed on rough, unfinished paper. "The path of the righteous man is beset on all sides by the inequities of...