Movies starring Ellen Barkin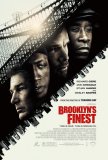 Brooklyn's Finest
With Brooklyn's Finest, director Antoine Fuqua and screenwriter Michael C. Martin use the ensemble approach of Crash to tell the minimally entwined stories of three Brooklyn cops, all of whom have reached a crossroads of one kind or another. Storie...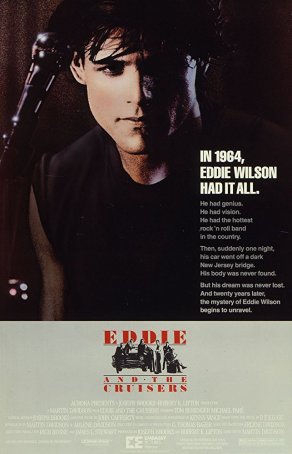 Eddie and the Cruisers
Warning: Extreme spoilers. I will write openly about the ending. Okay, the movie came out 35 years ago but don't say you haven't been warned… To me, Eddie and the Cruisers has always seemed like a missed opportunity. The premise is ... Fear and Loathing in Las Vegas
It's too bad the title The Good, the Bad, and the Ugly was already taken, because it would have been the perfect moniker for Fear and Loathing in Las Vegas, Terry Gilliam's adaptation of Hunter S. Thompson's book (emphasis on "the bad and the ugly"...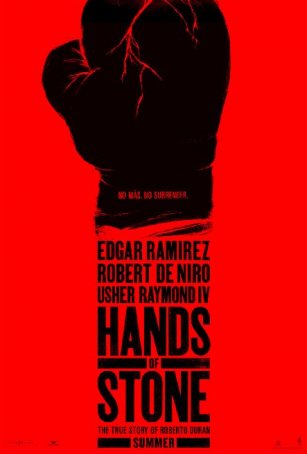 Hands of Stone
There are two kinds of boxing movies: those that are content to follow a traditional narrative chronicling the rise (and sometimes fall) of an athlete and those that try to look a little deeper. It's the difference between Cinderella Man and Ra... Mac
In 1954 Queens, New York, three brothers -- Mac (John Turturro), Vico (Michael Badalucco), and Bruno (Carl Capotorto) -- after having a few bad experiences working for others, decide to band together and create their own construction business. The...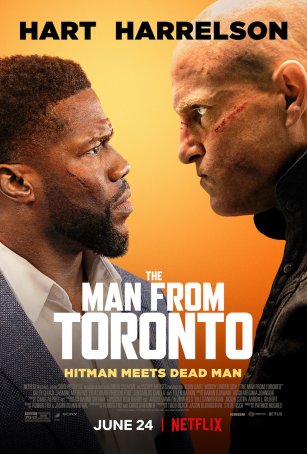 Man from Toronto, The
Director Patrick Hughes doesn't have an impressive resume. His comfort zone lies in the realm of action-comedies that aren't as exciting or as funny as they should be (to wit: The Hitman's Bodyguard and its lamentable sequel). The Man from To... Ocean's Thirteen
I may be in the minority, but I don't consider Ocean's Twelve to be the dog that some critics have labeled it. Sure, it's a little self-indulgent, but it's a genial caper drama that allows us to spend some time in the company of the survivors of t... Palindromes
Palindromes, the fourth feature from Todd Solondz, makes me wonder whether this director only had two good films in him. A shallow, transparent satire/social commentary, Palindromes lives and dies on a gimmick. In an attempt to do something "artist... This Boy's Life
This Boy's Life is based on the autobiographical book by Syracuse University professor Tobias Wolff. It tells of his early life in Salt Lake City, Seattle, and Concrete, Washington. Tobias (Leonardo DiCaprio) and his mother, Caroline (Ellen Barki... Trust the Man
Trust the Man is the latest feature from Bart Freundlich, who came to many people's attention in 1997 with The Myth of Fingerprints. Since then, Freundlich's resume has been spotty but, based on the $8 million payout by Fox Searchlight for this mov...