Movies starring Maggie Gyllenhaal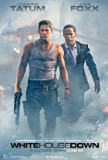 White House Down
White House Down is what it's advertised to be: a Roland Emmerich Film. Those familiar with the director's work won't be surprised by anything in the movie. It follows the Emmerich template: a spectacle-tinged, compelling setup; a dumb, disappointi...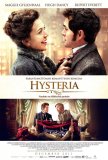 Hysteria
Hysteria's "hook" is that it chronicles the development of one of the 20th century's most popular home appliances: the vibrator. However, although the details surrounding the deplorable state of women's medicine during the Victorian era are intrigu...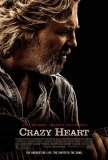 Crazy Heart
Crazy Heart is the country music version of The Wrestler: a grizzled veteran whose days in the spotlight are behind him struggles to keep going while seeing the world through a haze of regret and booze. The story is unremarkable; the alcoholic com...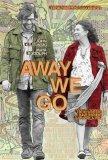 Away We Go
It may be fair to consider Away We Go as Sam Mendes' penance for Revolutionary Road. The director's late-2008 Winslet/DiCaprio reunion was an immersion in bile - an acidic trip underneath the placid exterior of mid-20th century suburbia to a rot t... Adaptation
A few years ago, a screenwriter named Charlie Kaufman was given the job of adapting Susan Orlean's non-fiction book, "The Orchid Thief," into a motion picture script. Although Kaufman found the principal character of the book, John Laroche, to hav... Trust the Man
Trust the Man is the latest feature from Bart Freundlich, who came to many people's attention in 1997 with The Myth of Fingerprints. Since then, Freundlich's resume has been spotty but, based on the $8 million payout by Fox Searchlight for this mov... Stranger than Fiction
Stranger than Fiction does a lot of things exceedingly well and almost none poorly. It takes a great premise and runs with it, neither wasting opportunities nor going off on tangents. It features strong work from both the main and supporting actors... Criminal
Criminal is an English-language remake of the little-known (at least in these parts) Nine Queens, a 2000 film from Fabian Bielinsky. First-time director Gregory Jacobs and his co-writer, "Sam Lowry" (actually a pseudonym for Steven Soderbergh), ha... World Trade Center
Turning back the calendar to the morning of September 11, 2001 is a risky proposition for any director, and not to be undertaken lightly. Paul Greengrass succeeded brilliantly with his United 93 and now Oliver Stone, never one to back away from a ...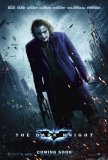 Dark Knight, The
Consequences. In real life, these ramifications emanate from every action like ripples from a stone thrown into a pond. Often in movies, especially those that feature characters who don't play by the rules, such penalties are suspended. However,...