Movies starring Lisa Kudrow Analyze That
Analyze That delivers its share of amusing moments, but, when it comes to inventive or inspired comedy, it is lacking. The movie is funnier than a lot of what's available in multiplexes, but that's more a condemnation of the sad state of big scree... Analyze This
The greatest asset evidenced by Harold Ramis' gangster comedy, Analyze This, is that it doesn't try too hard for laughs. Instead of force-feeding audiences stale, predictable jokes about mobsters and mayhem, Ramis is content to let the humor evolv...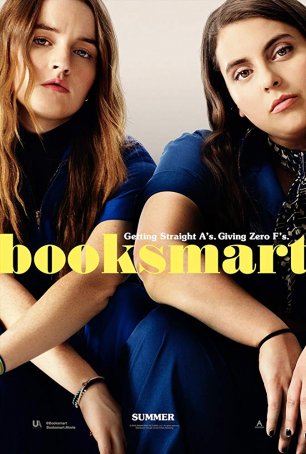 Booksmart
In a way, it's surprising that it has taken this long for someone to make a female-oriented version of Greg Mottola's 2007 high school comedy Superbad. Perhaps the best way to describe Booksmart, the assured directorial debut of actress O... Dr. Dolittle 2
About the most positive comment I can offer about Dr. Dolittle 2 is that it's not as painful to endure as its 1998 predecessor, Dr. Dolittle. Unlike the earlier Eddie Murphy effort about the M.D. who can talk with animals, the second installment m...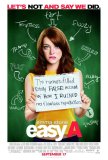 Easy A
Most movies about teenagers come in one of two flavors: romantic comedies or sex comedies. Then there are films like Easy A - smart, satirical jabs at aspects of popular culture that defy simplistic classification. These may be set in schools but... Happy Endings
Happy Endings is one of those ensemble films where several stories are told in parallel with occasional intersection points to keep them from being unconnected. Sometimes, as in the case of Crash, the approach works. Sometimes, as in the case of Ha... Opposite of Sex, The
The turning point in Christina Ricci's career came when she chose to appear in Ang Lee's The Ice Storm. Since then, nothing has been the same for the up-and-coming performer. Before the 1997 feature, Ricci had turned up in host of bland, family-o...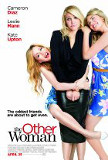 Other Woman, The
We have reached the Season of Natalie Portman. With no fewer than six movies due to be released within a six-month period (Black Swan, The Other Woman, No Strings Attached, Hersher, Your Highness, Thor), a confirmed Golden Globe nomination (and pro... P.S. I Love You
If you want an insightful movie about the grieving process, check out Grace Is Gone, which explores how a suddenly single father must cope not only with the loss of his wife but must face telling his daughters that their mother is not coming home. ... Wonderland
There's no nudity whatsoever in James Cox's Wonderland, which is ironic, since it's about events from the life of the first big-time porn star, John Holmes (Val Kilmer). Unlike Boogie Nights, which was loosely based on the rise and fall of Holmes d...