Movies starring Christina Applegate Anchorman
There was a time, long before cable and VCRs, when live local news was one of the biggest commodities television stations had to sell. During this era, news anchors were judged far less by their journalistic skills than by their ability to convey ...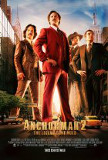 Anchorman 2: The Legend Continues
Anchorman 2: The Legend Continues could easily be called Anchorman 2: More of the Same. However, when it comes to comedy sequels, is there a reason to expect anything different? More importantly, is there a reason to want anything different? People...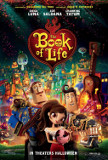 Book of Life, The
The Book of Life represents Guillermo del Toro's most hands-on foray (to date) into the realm of family friendly entertainment; this is closer in tone and sensibility to one of Tim Burton's offbeat animated films than one of Pixar's more "vanilla" ...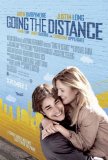 Going the Distance
To date, no motion picture has adequately captured the soaring highs and devastating lows associated with a long distance relationship, but Going the Distance comes as close as any movie has. Nannette Burstein's feature gets many of the highlights...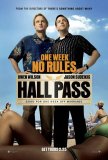 Hall Pass
In 1998, Bobby and Peter Farrelly pushed the raunchy comedy envelope with their breakout hit, There's Something about Mary. Since then, two things have changed: the Farrelly Brothers have become softer (Exhibit A: their PG-13 2005 romantic comedy, ... Mafia!
Perhaps the most intriguing question associated with this movie is what to call it. Originally, the film bore the moniker of Jane Austen's Mafia, but, when test audiences were confused by the title (an inexcusable 90% of Americans claim not to kno...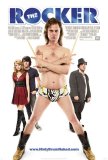 Rocker, The
What if they made a Jack Black movie and Jack Black didn't show up? That's sort of the feeling I get with The Rocker although, truth be told, Rainn Wilson does an admirable Black impersonation. This warmed-over, recycled stew brings the "comeback...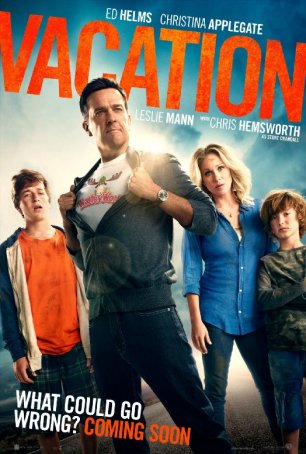 Vacation
"No need to remember when, 'Cause everything old is new again." - Peter Allen & Carole Bayer Sager We live in an era of remakes, reboots, and sequels. Hollywood, having apparently run out of new ideas (or, more accurately, being ... Wonderland
There's no nudity whatsoever in James Cox's Wonderland, which is ironic, since it's about events from the life of the first big-time porn star, John Holmes (Val Kilmer). Unlike Boogie Nights, which was loosely based on the rise and fall of Holmes d...