Movies starring Drew Barrymore 50 First Dates
50 First Dates offers viewers a kinder, gentler Adam Sandler. Gone (at least for one movie) is the narcissistic adolescent caught in a perpetual state of arrested development. In his place is a likeable goofball whose rough edges are worn off by ... Batman Forever
It's lighter, brighter, funnier, faster-paced, and a whole lot more colorful than before. There's a new actor underneath the cape, a new girlfriend on his arm, and a new partner by his side. The director is different and the composer has changed....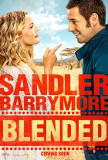 Blended
Certain expectations accompany any Adam Sandler film, although expectations have morphed over the years as Sandler has aged and attempted to broaden his target audience. Many of his best films, such as Paul Thomas Anderson's Punch Drunk Love, have ... Charlie's Angels
When Charlie's Angels first hit the TV airwaves in the 1976-77 season, it was a national phenomenon. Every Wednesday night, millions of household sets would be tuned into ABC for the further adventures of the three "legs" of millionaire private in... Donnie Darko
Donnie Darko, the debut feature from writer/director Richard Kelly, is part psychological thriller and part science fiction mystery. The title character (Jake Gyllenhaal), a teenager in his last year of high school, is suffering from all manner of ... E.T.
E.T. - The Extra-Terrestrial is one of the biggest money makers in box-office history. It is quite possibly the best known of all Steven Spielberg's films. Even at the relatively young cinematic age of two decades, it is beloved by multiple gener...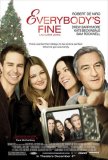 Everybody's Fine
Everybody's Fine explores universal themes - concepts that many sitting in the audience will relate to from one perspective or another. It's about the ways in which the expectations of a parent can shape the life of a child - both in terms of what... Everyone Says I Love You
In the past decade, only two live-action, mainstream musical motion pictures have been released. While the first, Little Shop of Horrors, met with some success, the second, Newsies, was a box-office disaster. The poor performance of the Disney-ba... Fever Pitch
I will be surprised if this film does well in New York City. Yankees fans, accustomed to success, are still smarting from last year's humiliating debacle, and a romantic comedy that capitalizes on the Red Sox's triumph is unlikely to pack theaters ...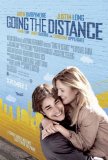 Going the Distance
To date, no motion picture has adequately captured the soaring highs and devastating lows associated with a long distance relationship, but Going the Distance comes as close as any movie has. Nannette Burstein's feature gets many of the highlights...