Movies starring Zoe Saldana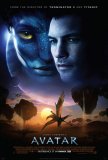 Avatar
Screened in standard (non-IMAX) digital 3D. Avatar has been described as a "game-changer," and perhaps it is. I'll leave that for future historians to determine. What I can say with some assuredness is this is the most technically amazing motio...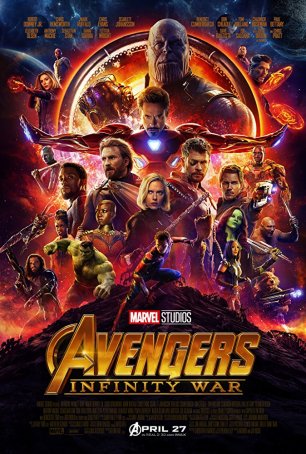 Avengers: Infinity War
Minimal spoilers. There are some vague references to things that happen and the usual discussion about plot elements available via trailers and pre-release clips, but I have tried to remain as "spoiler-lite" as possible. As always, however...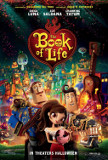 Book of Life, The
The Book of Life represents Guillermo del Toro's most hands-on foray (to date) into the realm of family friendly entertainment; this is closer in tone and sensibility to one of Tim Burton's offbeat animated films than one of Pixar's more "vanilla" ... Center Stage
Center Stage proves that all the sports movie cliches can be as successfully applied to ballet as to baseball, basketball, football, boxing, ice skating, skateboarding, karate, etc. With a plot that is constructed entirely out of formula situation...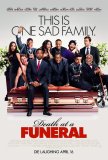 Death at a Funeral
Death at a Funeral addresses the question of whether a British comedy featuring a bunch of white guys can translate into an American setting with a group of (primarily) black characters. Since the answer is "yes," this says something about the fle... Dirty Deeds
Dirty Deeds boasts a passably entertaining idea that is butchered in the telling. The underlying premise offers the opportunity for some Animal House/American Pie/Revenge of the Nerds-style entertainment, but the unfunny screenplay and inadequate ...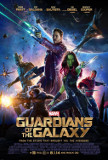 Guardians of the Galaxy
Guardians of the Galaxy represents Marvel's great experiment: a major motion picture based on a comic book series not featuring any "household name" superheroes. It takes place in outer space, a setting where few action/adventure movies have found...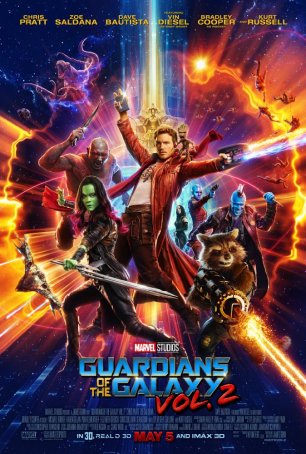 Guardians of the Galaxy Vol. 2
In August 2014, Marvel Studios released Guardians of the Galaxy. At the time, it was considered to be a gamble: a sci-fi/superhero mashup featuring characters no one other than comic book die-hards would recognize. To raise awareness and genera... Guess Who
Despite the allusion in the title, Guess Who is not a remake of the classic Guess Who's Coming to Dinner. In fact, other than borrowing the underlying premise (girl brings home boyfriend of a different race to meet her family), there are few simil...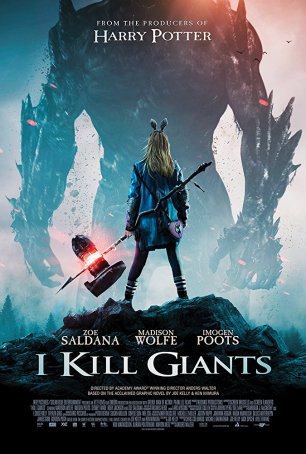 I Kill Giants
The concept of a child creating an imaginary world as a retreat from reality isn't new to either movies or literature. In fact, one of the most beloved of all family films, The Wizard of Oz, employs this conceit. More recent endeavors like Pa...