Movies starring Charles Durning Deal
Poker is one of those games that, unless you're a die-hard, is a lot more fun to play than to watch. Nevertheless, because on-line poker sites have become so popular in recent years, there has been a upsurge in TV poker shows. The unfortunate byp... Dirty Deeds
Dirty Deeds boasts a passably entertaining idea that is butchered in the telling. The underlying premise offers the opportunity for some Animal House/American Pie/Revenge of the Nerds-style entertainment, but the unfunny screenplay and inadequate ... Hudsucker Proxy, The
"Out of hope, out of rope, out of time." - William Cobbs in the opening narration of The Hudsucker Proxy Tim Robbins has a knack for finding his way into superior satires. After taking the lead role in Robert Altman's The Player and starring... Music of Chance, The
On the way to New York City, James Nashe (Mandy Patinkin) stops by the side of the road to offer a lift to a beat-up and bedraggled stranger. This man turns out to be Jack Pozzi (James Spader), a professional gambler. As the two get to talking, P... O Brother, Where Art Thou?
O Brother, Where Art Thou? is essentially Homer's "The Odyssey" by way of the Coen Brothers with an assist from Preston Sturges (the title comes from the Sturges film, Sullivan's Travels). Or, to put it another way, it's a period piece road movie ... One Fine Day
One Fine Day has all the ingredients of an enjoyable romantic comedy: a decent premise, likable leads, and a solid supporting cast. The problem is, instead of throwing the two main characters together and giving them an opportunity to get to know... State and Main
State and Main offers prolific playwright/filmmaker David Mamet his latest chance to re-invent himself. Mamet, who is perhaps best known for his twisty thrillers (House of Games, The Spanish Prisoner) and tense psychological dramas (Glengarry Glen...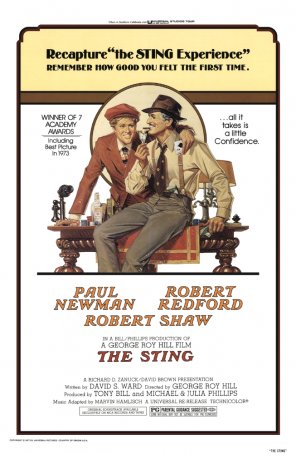 Sting, The
This review contains oblique spoilers. Since it's a con movie, even unspecific revelations could potentially spoil aspects of the viewing experience. Keep that in mind if you choose to read on…Butch and Sundance ride again! Re-united with G...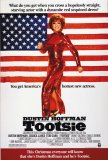 Tootsie
Tootsie works for three reasons: a sharp screenplay, good comic timing, and delightful performances. There's nothing deep or philosophical about the film. It doesn't try to solve the world's problems or uncover some great social truth. It's a ge...