Movies starring Tim Robbins Arlington Road
There's no doubt that the subject matter tackled by Arlington Road is topical. Terrorism at home is a very real danger in this current climate of world uncertainty, and, arguably, a greater danger is posed to U.S. security by radical political gro... Austin Powers 2: The Spy Who Shagged Me
The title character's "mojo" isn't the only thing missing from Austin Powers: The Spy Who Shagged Me. Also absent are the freshness and spontaneity that characterized the original. Those characteristics have been replaced by lame and obvious atte...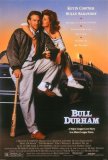 Bull Durham
If one was to make a list of the best baseball-themed movies of all time, Bull Durham would have to be in consideration. Alongside the likes of The Natural and Field of Dreams, it remains one of the best-loved hardball titles. Filmmakers like the... Catch a Fire
It would be easy to dismiss Catch a Fire as yet another story of a heroic rebel fighting against an oppressive regime. That would be an accurate high-level description of the story, but it neglects the intangibles: solid acting, effective direction...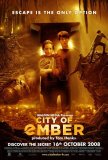 City of Ember
City of Ember has almost anything one could want from a science fiction-based family adventure film: likeable characters, an imaginative setting, and a fast pace. The third item on that list is notable. Recognizing that children often have limite... Code 46
Over the years, I have come to expect great things from Michael Winterbottom. I haven't loved everything he has done, but he has made some powerful movies and even his least inspired films have been watchable. So Code 46 broadsided me, provoking an...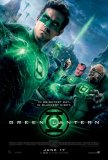 Green Lantern
When it comes to bringing their top-line superheroes to the big screen, DC has been lagging behind Marvel in recent years. While Marvel has aggressively built franchises, DC has shown little inclination to attempt more than occasional new installm... High Fidelity
Even in his early roles, like a supporting part in John Hughes' Sixteen Candles and the male lead in Rob Reiner's delightful The Sure Thing, there was something idiosyncratic about John Cusack's work. Recently, however, this quality has become mor... Hudsucker Proxy, The
"Out of hope, out of rope, out of time." - William Cobbs in the opening narration of The Hudsucker Proxy Tim Robbins has a knack for finding his way into superior satires. After taking the lead role in Robert Altman's The Player and starring...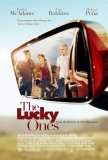 Lucky Ones, The
If one was to apply loose definitions, The Lucky Ones could be considered a "war movie." In reality, however, this is less about how the characters react under fire than how they react when removed from it. The Lucky Ones is a road movie and, in ...