Movies starring Heather Graham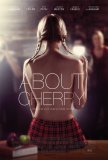 About Cherry
Hollywood loves adult entertainment, whether it's porn, stripping, or some combination of the two. The gold standard for movies of this sort remains Boogie Nights, and it seems unlikely this will change any time soon. The sad fact is that most porn... Austin Powers 2: The Spy Who Shagged Me
The title character's "mojo" isn't the only thing missing from Austin Powers: The Spy Who Shagged Me. Also absent are the freshness and spontaneity that characterized the original. Those characteristics have been replaced by lame and obvious atte... Bobby
In the movie business, there's no such thing as "truth in titling." If there was, Bobby would be called A Bunch of Boring, No-Name, Cookie-Cutter Characters. Although that lacks the brevity and appeal of the real title, it's more illustrative of ... Boogie Nights
There was a time during the long history of the adult entertainment industry that porn films showed signs of artistic ambition. During the late '70s, a small cadre of directors believed that they could combine the raunch of real sex with an in...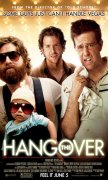 Hangover, The
The Hangover begins and ends conventionally but, in between, it's not afraid to go off the rails. Unlike most so-called "comedies," this one can claim the virtue of being reasonably funny. It never tries too hard, the actors have a good sense of ... Lost in Space
Lost in Space is New Line Cinema's bid to enter the space franchise race. Undoubtedly impressed by the long-term, consistent profitability of Paramount's Star Trek movies (the ninth of which will be released this year), New Line has decided to res... Two Girls and a Guy
When considering a title like Two Girls and a Guy, one can be forgiven for expecting something a little risqué. (In fact, a friend of mine quipped, "I didn't think you reviewed movies like that.") Add to that the swirl of controversy regarding t...