Movies starring Martin Sheen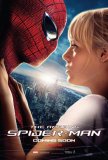 Amazing Spider-Man, The
Where to go with Spider-Man? That's the billion dollar question that has plagued Sony Pictures. One of their flagship franchises, Spider-Man is a proven money-maker that could not be allowed to lie fallow simply because the creative engine ran out ... American President, The
It's hard to believe that The American President was made by the same man responsible for the no-holds-barred satire of This Is Spinal Tap. Is there any element of American culture more ripe for the humorist's razor-sharp wit than presidential pol... Apocalypse Now
Since its 1979 release, Apocalypse Now has been widely regarded as one of the most powerful and influential films about the Vietnam War. Were it not for the final thirty minutes, I might agree. There's little doubt that the bulk of the movie, whi... Bobby
In the movie business, there's no such thing as "truth in titling." If there was, Bobby would be called A Bunch of Boring, No-Name, Cookie-Cutter Characters. Although that lacks the brevity and appeal of the real title, it's more illustrative of ... Catch Me if You Can
Catch Me if You Can is the closest director Steven Spielberg has come to making a comedy since 1979, when his 1941 bombed at the box office. A jaunty caper movie inspired by real-life events, Catch Me if You Can never takes itself or its subjects ... Departed, The
The Departed is a perfect example of why remakes shouldn't be dismissed out of hand. Director Martin Scorsese and screenwriter William Monahan have taken the B-grade Hong Kong crime flick Infernal Affairs and re-imagined it as an American epic tra...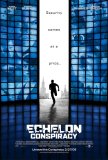 Echelon Conspiracy
Echelon Conspiracy is a more evocative title than a movie this stupid deserves. Once again, Hollywood displays a blatant ignorance of the capabilities of modern computers by providing a "God machine" that seemingly has no limits, except when it co...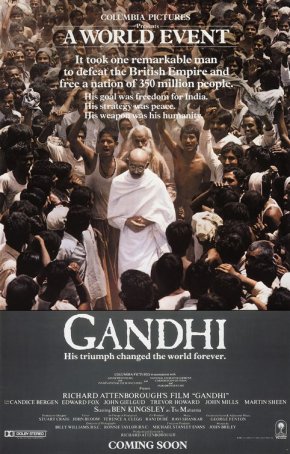 Gandhi
To a younger generation, Richard Attenborough may be best known for his portrayal of John Hammond in Jurassic Park and its firsts equel. And, although a majority of Attenborough's career was as an actor, he caught the directing bug in the 196... Gettysburg
Gettysburg, Ronald F. Maxwell's re-telling of four hot days during the summer of 1863 (based on the Pulitzer Prize winning novel The Killer Angels by Michael Shaara), is a spectacle that gathers power and momentum with every scene. Originally slat...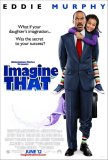 Imagine That
Watching Imagine That, I was beset by a feeling of intense depression. Is this what Eddie Murphy has become? Once moviedom's most high-octane comedian, a combustible mixture of raunchy, non-holds-barred verbal repartee and kinetic physical mayhem...