Movies starring Ving Rhames Con Air
Con Air, producer Jerry Bruckheimer's generic follow-up to 1996's blockbuster, The Rock, is the kind of motion picture that critics refer to when they moan about the "dumbing down" of American cinema. This movie is a perfect example of what's wron... Dawn of the Dead
It takes guts to remake a movie that is commonly considered a classic. Of course, that hasn't stopped filmmakers in the past - attempts have been made to modernize such "untouchables" as Casablanca and It's a Wonderful Life, with predictably unfor...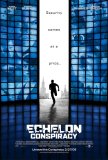 Echelon Conspiracy
Echelon Conspiracy is a more evocative title than a movie this stupid deserves. Once again, Hollywood displays a blatant ignorance of the capabilities of modern computers by providing a "God machine" that seemingly has no limits, except when it co... Final Fantasy
Computer gaming fans have two reasons to rejoice during the summer of 2001: Tomb Raider and Final Fantasy: The Spirits Within. However, although both are based on best-selling software, the approach taken by the filmmakers (Simon West for Tomb Ra... I Now Pronounce You Chuck and Larry
It would be interesting to know what contribution (if any) credited screenwriter Alexander Payne (Election, Sideways) made to the final draft of I Now Pronounce You Chuck and Larry. Except for the cloying, strident preachiness of the third act, th... Idlewild
For today's audiences, for whom the 1980s are ancient history, how is it possible to generate interest in a Prohibition-era period piece set in the town of Idlewild, Georgia? First-time director Bryan Barber has what he hopes is the answer: gather... Mission: Impossible
The first star vehicle of the summer of 1996 is also the first major disappointment of the season. Mission: Impossible, the big screen resurrection of the popular late-'60s/early-'70s series, fails to generate much in the way of excitement or ...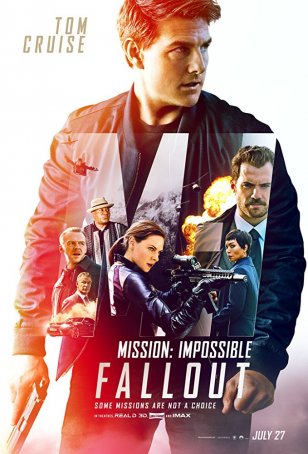 Mission: Impossible - Fallout
Reliability. Of all the qualities one could ascribe to the Mission: Impossible movies, that one is the most cogent. This has especially been true since writer/director Christopher McQuarrie (who seems to be Tom Cruise's personal screenwriter)...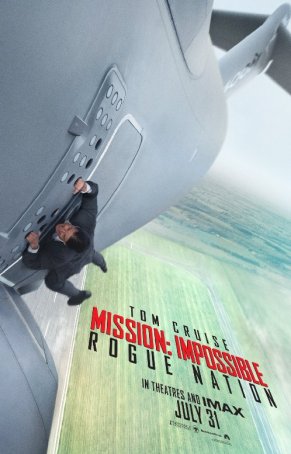 Mission: Impossible - Rogue Nation
2015 has been a banner year for action-oriented spy movies. One early entry, Kingsman: The Secret Service, was a Valentine to '60s British titles. A similar claim could be made about the upcoming The Man from U.N.C.L.E. In November, James Bond wi... Mission: Impossible II
For those who didn't get enough of James Bond late last year when The World Is Not Enough blazed its way into theaters, Mission: Impossible II offers a chance to once again get shaken and stirred. Oh, the film isn't an official entry into the dura...