Movies starring Sarah Polley Dawn of the Dead
It takes guts to remake a movie that is commonly considered a classic. Of course, that hasn't stopped filmmakers in the past - attempts have been made to modernize such "untouchables" as Casablanca and It's a Wonderful Life, with predictably unfor... eXistenZ
eXistenZ, the latest from iconoclastic director David Cronenberg (Crash, Dead Ringers, The Fly), looks at the dangers of virtual reality. The movie seems to have been designed as a cautionary tale, and, as such, contains elements of pointed satire... Exotica
It's difficult to explain the full range of emotional impact caused by Exotica. The latest offering from Canadian film maker Atom Egoyan (Family Viewing, The Adjuster) is as beguiling as it is baffling. Not until the final scene does everything f... Go
Go is the latest piece of high-octane eye candy aimed squarely at members of the infamous Generation X. Fast-paced and often witty, but ultimately vapid, Go borrows heavily both in rhythm and approach from Quentin Tarantino's Pulp Fiction. And, s...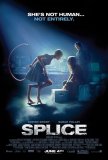 Splice
The trailer for Splice might lead a viewer to expect a low-budget retread of Species crossed with Aliens. However, although the film does indeed pilfer a scene directly from the latter movie, the trailer misrepresents its source. Splice is as muc...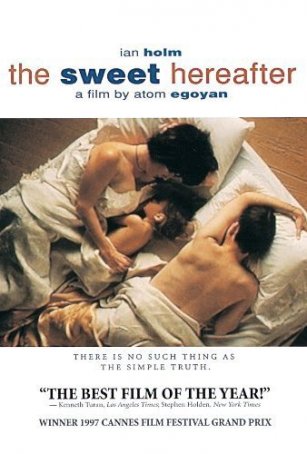 Sweet Hereafter, The
The Sweet Hereafter is film maker Atom Egoyan's most compelling movie to date. Amplifying many of the themes explored in his previous outing, Exotica, the Canadian director/writer/producer shows the powerful effects of grief and anger on a com...