Movies directed by Atom Egoyan Adjuster, The
The Adjuster starts out with a relatively normal premise, but that's the only thing about this film that can be classified as "normal". Director Atom Egoyan is not a traditional director, and his aim is not to satisfy mainstream audiences. Unfortun...
Chloe
Since imprinting his name on the international indie box office with his mid-'90s one-two punch of Exotica and The Sweet Hereafter, Toronto-based filmmaker Atom Egoyan has been struggling to regain his footing. In one way or another, his last few ... Exotica
It's difficult to explain the full range of emotional impact caused by Exotica. The latest offering from Canadian film maker Atom Egoyan (Family Viewing, The Adjuster) is as beguiling as it is baffling. Not until the final scene does everything f...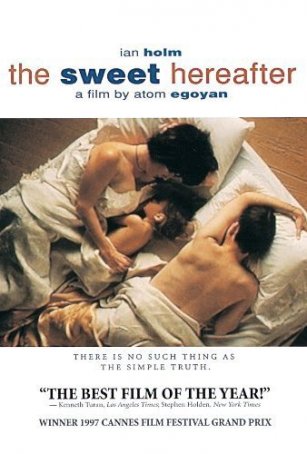 Sweet Hereafter, The
The Sweet Hereafter is film maker Atom Egoyan's most compelling movie to date. Amplifying many of the themes explored in his previous outing, Exotica, the Canadian director/writer/producer shows the powerful effects of grief and anger on a com... Where the Truth Lies
Welcome to the lurid world of Atom Egoyan, B-grade schlock filmmaker. Until seeing Where the Truth Lies, I never would have considered applying this title to Egoyan, the eclectic filmmaker of some of the '90s most compelling features (Exotica and T...