Movies starring Alison Lohman Beowulf
The legend of Beowulf, a mythical hero whose exploits were recounted in an 8th century epic poem, has gained unprecedented popularity some 1250 years after it was first told. With the success of The Lord of the Rings, which (along with the Harry P...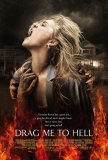 Drag Me to Hell
Oh no, not another PG-13 horror film! "But wait," you say. "It's by Sam Raimi." Perhaps, then, it shouldn't be routinely dismissed as just another tale of demons and ghosts that has been emasculated with the goal of appealing to pimple-faced teen...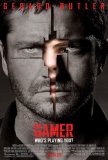 Gamer
I wonder if Gamer might make a good game; it certainly doesn't make a good movie. However, add an element of interactivity into the hyperkinetic, repetitive action, plodding narrative, and stupefyingly obvious social commentary, and the potential ... Matchstick Men
Movies about confidence tricksters represent an old, although not necessarily respected, sub-genre of the thriller. Many of these films are cheap and cheesy, with silly plots and "twists" that are shaky and predictable. There are a few notable ex... Things We Lost in the Fire
Things We Lost in the Fire represents Danish-born Susanne Bier's first foray into studio-funded American cinema. The transition is seamless - Bier's signature style of simple shots and frequent close-ups remains intact and her choice of material f... Where the Truth Lies
Welcome to the lurid world of Atom Egoyan, B-grade schlock filmmaker. Until seeing Where the Truth Lies, I never would have considered applying this title to Egoyan, the eclectic filmmaker of some of the '90s most compelling features (Exotica and T... White Oleander
White Oleander is a flower - a hearty-but-poisonous flower whose beauty makes it appear deceptively fragile. This blossom, which appears several times throughout the film that takes its name, is a perfect metaphor for Ingrid Magnussen, the charact...