Movies starring Samantha Morton Code 46
Over the years, I have come to expect great things from Michael Winterbottom. I haven't loved everything he has done, but he has made some powerful movies and even his least inspired films have been watchable. So Code 46 broadsided me, provoking an... Control
In essence, Control is a standard order biopic of a tormented artist. What makes the film interesting, if not unique, is the style in which director Anton Corbijn has elected to present it. Rather than approaching the picture with the vivid psych...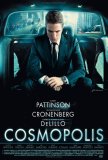 Cosmopolis
Sometimes, even a little gratuitous nudity can't save a movie. This is one of those occasions. Cosmopolis easily trumps To Rome with Love as the biggest disappointment of 2012 from an established director. How can characters talk for so long an... Elizabeth: The Golden Age
Historical epics are often met with mixed reactions from the masses. For every singular triumph like 300, there are many more disappointments. So it should be no surprise that producers, eager to fill cold seats with warm bodies, have returned to...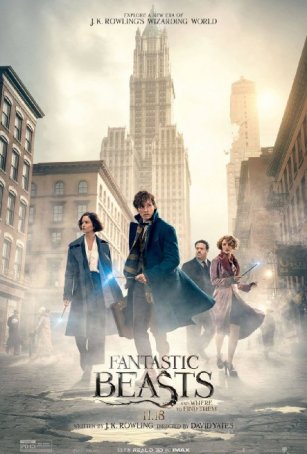 Fantastic Beasts and Where to Find Them
As a stand-alone spin-off that takes us back to the enchanted world of Harry Potter, Fantastic Beasts and Where to Find Them provides an engaging two hours. As the beginning of a new fantasy/adventure series intended to span several chapters, its suc...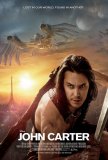 John Carter
With its derivative story elements, epic scope, and straightforward action orientation, John Carter is a throwback to a simpler time when it was enough to have a heroic protagonist face off against all manner of monsters and bad guys. The special e... Minority Report
On those rare occasions when a great motion picture reaches multiplexes, the film critic must add another aspect to his or her job description: that of cheerleader. It is incumbent upon those of us who routinely dissect movies to applaud the arriv...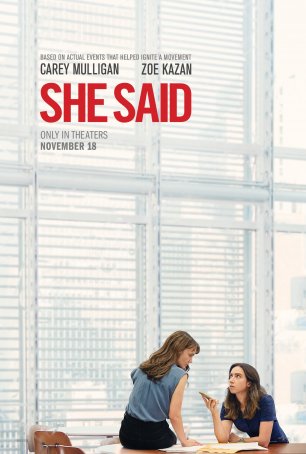 She Said
Although not on the same high level as certain other chronicles of investigative journalism – All the Presidents Men (Watergate), Spotlight (Catholic Church sex scandals), and The Post (the Pentagon Papers) – She Said nevertheless offers many ...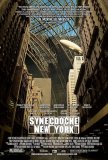 Synecdoche, New York
With Charlie Kaufman, the writer of such movies as Being John Malkovich, Adaptation, and Eternal Sunshine of the Spotless Mind, one expects something weird and wonderful. So it will come as no surprise that "weird" is an apt descriptor for Synecdo... Under the Skin
There are times when a performance can carry an entire motion picture, and Under the Skin is an example. The subject matter, while not inherently uninteresting, doesn't break barriers or attempt anything radical. The script is solid and effective...