Movies starring Max Von Sydow Conan the Barbarian
Know, O Prince, that between the years when the oceans drank Atlantis and the gleaming cities, and the years of the rise of the sons of Aryas, there was an age undreamed of... Hither came Conan the Cimmerian, black-haired, sullen eyed, sword in han... Diving Bell and the Butterfly, The
For many people, there is no hell more unimaginable than having a healthy, active mind trapped in a paralyzed husk of a body. Some of those in this situation seek a quick end to their misery (as was the case with Ramon Sampedro, whose tale was dra... Exorcist, The
During the cold months of the winter of 1973-74, the release of a horror film called The Exorcist became a national phenomenon. Would-be viewers stood outside for hours in bad weather to get a ticket, and the lines in New York City were said to ci...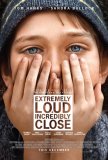 Extremely Loud and Incredibly Close
For one reason or another, there have been few quality movies made about 9/11. Maybe it's because the event is too recent and the wound too fresh. Or perhaps it's because filmmakers are keenly aware that a misstep could lead to charges of exploitat... Hamsun
Nobel prize winning writer. Nazi sympathizer. Deep thinker. Naive fool. To some, Knut Hamsun was a hero, but to most, he was a villain and a coward who sold out to Hitler for the price of safety and respect. In Hamsun, a powerful 1996 feature ... Judge Dredd
Some two decades ago, Sylvester Stallone actually did a little acting in a movie called Rocky. Since then, he's pretty much strutted his way through film after film, grunting convincingly and occasionally uttering a line or two of dialogue. He pr... Minority Report
On those rare occasions when a great motion picture reaches multiplexes, the film critic must add another aspect to his or her job description: that of cheerleader. It is incumbent upon those of us who routinely dissect movies to applaud the arriv...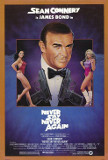 Never Say Never Again
In 1971, following the release of Diamonds Are Forever, Sean Connery announced that he would "never again" play the role of James Bond. As a result, the producers brought in Roger Moore, and the series continued. 12 years later, in 1983,...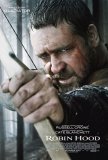 Robin Hood
The tale of Robin Hood is one of several dozen Hollywood staples that experiences re-makes or re-interpretations on a regular basis by the motion picture industry. If nothing else, that's a testimony to the legend's enduring popularity. The most ... Rush Hour 3
It's hard to think of a sadder commentary about Hollywood's sequel fetish than the existence of Rush Hour 3. Dull, uninspired, and redundant, this third pointless movie in an action/comedy franchise that defines mediocrity doesn't even try to disg...