Movies starring Chris Tucker Fifth Element, The
The Fifth Element uses one of the newest tricks in the science fiction motion picture handbook: perform a visual and aural assault on viewers in the vain hope that they won't notice the lack of substance, logic, and intelligence. For a few recent... Jackie Brown
It has been three long years since Quentin Tarantino stunned the cinema world by claiming the Cannes Film Festival's Palme D'Or, a $100 million-plus box office gross, and an Oscar nomination – all for his sophomore outing, Pulp Fiction. Sinc... Rush Hour
Considering his recent surge in American popularity, it was all-but-inevitable that Jackie Chan would eventually show up in a big-budget Hollywood action picture. (He hasn't been in one since he did the Cannonball Run films back in the early '8... Rush Hour 2
While the rules of the buddy/action comedy are significantly different from those of the romantic comedy, one key ingredient is common to both popular genres: that of chemistry between the leads. Unfortunately, while both motormouthed Chris Tucke... Rush Hour 3
It's hard to think of a sadder commentary about Hollywood's sequel fetish than the existence of Rush Hour 3. Dull, uninspired, and redundant, this third pointless movie in an action/comedy franchise that defines mediocrity doesn't even try to disg...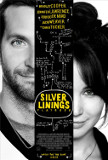 Silver Linings Playbook
Silver Linings Playbook is a quirky adult romantic comedy that goes beyond the standard rhythms of the genre. Although this is a funny movie, there's an edge to the humor, not unlike what we have become accustomed to in the work of Alexander Payne....