Movies starring Robert Forster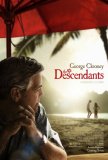 Descendants, The
The Descendants may be director Alexander Payne's finest outing to date. The man who began his career behind the camera with withering satires (Citizen Ruth, Election) has moved into dramatic comedies (About Schmidt, Sideways) that simultaneously ... Firewall
February thrillers often get a bad rap, and deservedly so. Most of them are plodding retreads with little star power and less plot. So it's a surprise to see something as (relatively) well-crafted as Firewall showing up in theaters this month. Th...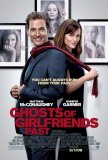 Ghosts of Girlfriends Past
What happens when Hollywood marries Charles Dickens, that wacky 19th century romantic comedy scribe, to Matthew McConaughey, that wacky naked bongo drum player? To begin with, great expectations should be curbed. The result is not as good as it sho... Jackie Brown
It has been three long years since Quentin Tarantino stunned the cinema world by claiming the Cannes Film Festival's Palme D'Or, a $100 million-plus box office gross, and an Oscar nomination – all for his sophomore outing, Pulp Fiction. Sinc... Me, Myself & Irene
After taking a break to become involved in the production of the small coming-of-age drama Outside Providence, the Farrelly Brothers are at it again. Their 1998 hit, There's Something About Mary, will forever be known for breaking the semen barrie...