Movies starring Lynn Collins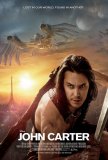 John Carter
With its derivative story elements, epic scope, and straightforward action orientation, John Carter is a throwback to a simpler time when it was enough to have a heroic protagonist face off against all manner of monsters and bad guys. The special e...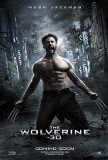 X-Men Origins: Wolverine
2008 was the year in which the comic book superhero came of age. Films like Iron Man and especially The Dark Knight illustrated what was possible when a motion picture dared to take its characters out of the comfortable box in which too many super...