Movies starring Derek Luke Catch a Fire
It would be easy to dismiss Catch a Fire as yet another story of a heroic rebel fighting against an oppressive regime. That would be an accurate high-level description of the story, but it neglects the intangibles: solid acting, effective direction... Definitely, Maybe
In spite of an awkward title and an uninspired choice for the leading man, Definitely, Maybe nevertheless manages to charm with its bittersweet story of love and loss that ends on an upbeat and romantic note. The movie starts out as one thing but,... Friday Night Lights
If you go to this movie based solely on how it is being portrayed in the trailers and advertisements, you will probably be expecting a feel-good romp through familiar territory - a football version of Hoosiers. Like nearly all sports movies, Frida... Glory Road
Sports movies, with all the requisite clichés attached, are a dime a dozen, and no one has done them better in recent years than Disney. With every year, the roster lengthens, and now includes all of the four major sports, plus golf. The thing t... Lions for Lambs
Lions for Lambs is one of those movies in which the principals talk a lot but don't say much. The film is built not upon characters and plot but upon ideas. That would be fine if the ideas were revolutionary or interesting, but they're fairly com...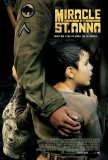 Miracle at St. Anna
Recently, Spike Lee was in the news feuding with Clint Eastwood about the absence of black servicemen in Eastwood's recent Iwo Jima duology. According to Lee, Eastwood ignored history in Flags of Our Fathers and Letters from Iwo Jima by not making...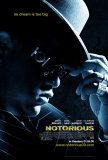 Notorious
Last year, when I heard about a film on the way called Notorious, I was concerned that there would be an "updating" of Alfred Hitchcock's film of the same name. Thankfully, this is not the case. Notorious is not an example of a remake, but it is ...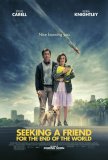 Seeking a Friend for the End of the World
Someone could write a compelling thesis about humanity's obsession with the apocalypse. Over the years, the cinema has exploited this affinity, most often in disaster movies. Lately, however, there has been a trend toward end-of-the-world films tha...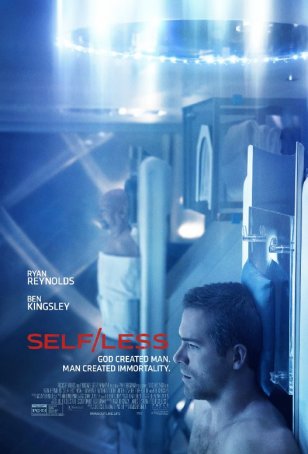 Self/Less
Self/less begins with a promising (albeit well-worn) science fiction premise, degrades it by turning it into a generic thriller, and finishes it off with a rushed, disjointed ending. The film, from director Tarsem Singh (whose most recent credit was ...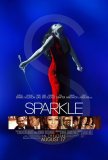 Sparkle
Sparkle is a remake; the original was released theatrically in 1976. I have never seen that version, but that didn't stem a powerful sense of déjà vu while sitting through this one. That's because Sparkle is an assembly of parts and pieces from o...