Movies starring Charlie Tahan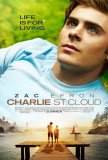 Charlie St. Cloud
I'm not a Zac Efron hater; I thought he did a solid job in Me and Orson Welles, a film that showcased his ability to act when given the opportunity. However, in Charlie St. Cloud (as in his previous outing for director Burr Steers, 17 Again), Zefr...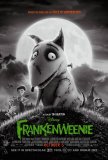 Frankenweenie
Frankenweenie is Tim Burton's animated remake of his live-action 1984 short of the same name. With its unabashed affection for classic monster movies and nods to Universal horror staples, Frankenweenie is almost certain to be beloved by fans of the...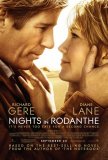 Nights in Rodanthe
I can kind-of, sort-of see how this story might work as a novel. Bad dialogue doesn't sound as howlingly awful when not spoken aloud. Idiotic plot contrivances don't seem as painful and obvious. A love affair depends only on the spell woven by t...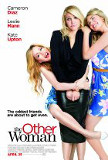 Other Woman, The
We have reached the Season of Natalie Portman. With no fewer than six movies due to be released within a six-month period (Black Swan, The Other Woman, No Strings Attached, Hersher, Your Highness, Thor), a confirmed Golden Globe nomination (and pro...