Movies starring Catherine O'Hara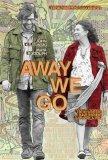 Away We Go
It may be fair to consider Away We Go as Sam Mendes' penance for Revolutionary Road. The director's late-2008 Winslet/DiCaprio reunion was an immersion in bile - an acidic trip underneath the placid exterior of mid-20th century suburbia to a rot t... For Your Consideration
When you think of Christopher Guest, the first thing likely to spring to mind is fake documentaries. He has made his reputation in the arena. From This Is Spinal Tap (which he co-wrote but did not direct) to A Mighty Wind, Guest has turned his came...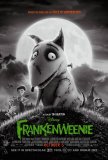 Frankenweenie
Frankenweenie is Tim Burton's animated remake of his live-action 1984 short of the same name. With its unabashed affection for classic monster movies and nods to Universal horror staples, Frankenweenie is almost certain to be beloved by fans of the... Lemony Snicket's A Series of Unfortunate Events
There's a little Roald Dahl in Lemony Snicket's A Series of Unfortunate Events, and that leads one to wonder what a twisted director like Danny DeVito (Dahl's Matilda) or Tim Burton (Dahl's Charlie and the Chocolate Factory) could have made out of ... Nightmare Before Christmas, The
When I was a child, one of the reasons I enjoyed the Christmas season so much was the annual arrival of those endlessly-repeated television specials: Rudolph, the Red-Nosed Reindeer, Santa Claus is Coming to Town, The Year Without a Santa Claus. ... Orange County
Most parents, on at least a subconscious level, would be happy if their children, when grown, followed in their footsteps. Such a career choice by one's offspring, is, after all, a kind of validation of one's own decisions. So it must be with som... Over the Hedge
Over the Hedge, a feature-length adaptation of the popular comic strip, offers further proof that the Golden Age of Digital Animation has come and gone. This is arguably the most entertaining animated film since The Incredibles, but it's not much ... Penelope
One could be forgiven for approaching Penelope with a certain amount of skepticism. It has two points against it - not only is it opening in the middle of one of the bleakest cinematic seasons but it has sat on the shelf for nearly two years since... Waiting for Guffman
Thirty minutes into Waiting for Guffman, my stomach hurt from laughing. Like some of the most brilliant comedies of recent years -- Clerks, Living in Oblivion, and Flirting with Disaster, to name a few -- Waiting for Guffman reminds us of the true...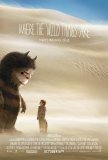 Where the Wild Things Are
Where the Wild Things Are may be the first family film in recent memory to rely not on narrative or character development but on ideas and the director's vision. The result is an involving experience for all but the most fidgety children and an op...