Movies starring Ricky Gervais For Your Consideration
When you think of Christopher Guest, the first thing likely to spring to mind is fake documentaries. He has made his reputation in the arena. From This Is Spinal Tap (which he co-wrote but did not direct) to A Mighty Wind, Guest has turned his came...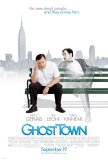 Ghost Town
Ghost Town is one of those romantic comedies that never quite clicks. At times, its humor is effective, provoking chuckles and laughs. At other times, the comedy feels forced and awkward. The romantic element is equally hit-and-miss. The chemis...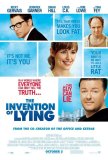 Invention of Lying, The
It's Ghost Town all over again. This isn't necessarily a bad thing, especially for those who enjoyed Ricky Gervais' previous feature, but The Invention of Lying feels a little too much like a wasted opportunity. In many ways, it's a similar anima...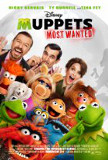 Muppets Most Wanted
Since The Muppets first arrived in our homes during the mid-1970s with their iconic TV series, they've never gone away for more than a few years at a time. There have been some lean periods - the '00s come to mind - but, despite deaths in the fami... Night at the Museum
With a cast featuring Ben Stiller, Owen Wilson, Robin Williams, and Ricky Gervais, one has a right to expect something amusing from Night at the Museum. Oddly, not only is the movie unfunny, but it rarely tries for laughs. The only jokes in the pr... Valiant
Valiant is for the birds. Arguably the blandest of the burgeoning crop of big budget digitally animated films, Valiant aims to prove that the death of traditional animation has simply pushed lackluster screenplays into the digital realm. Until re...