Movies starring Malcolm Mcdowell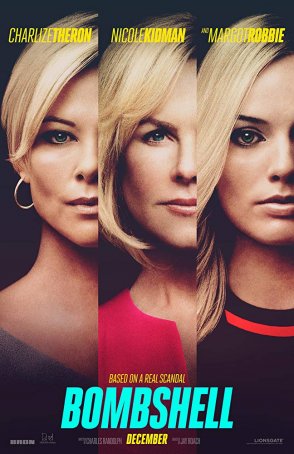 Bombshell
As a dramatic re-creation of the events leading up to the July 2016 ouster of Fox News honcho Roger Ailes, Bombshell is effective cinema. However, for those familiar with the situation (either from reading about it or following it contemporane... Clockwork Orange, A
Throughout his 50-year career, and especially in his great films, director Stanley Kubrick had a penchant for taking the novels of others and re-shaping them to fit his own vision. Of the 16 movies Kubrick directed (including his final feature, Ey... Doomsday
Take Mad Max, add elements of Escape from New York and I am Legend, insert a kick-ass heroine to rival Sigourney Weaver or Linda Hamilton, and employ strobe-like editing for the action sequences, and you have a fair approximation of Doomsday. Deri...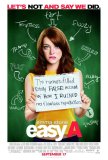 Easy A
Most movies about teenagers come in one of two flavors: romantic comedies or sex comedies. Then there are films like Easy A - smart, satirical jabs at aspects of popular culture that defy simplistic classification. These may be set in schools but... Halloween
When it comes to remakes, I no longer ask "why?" but merely accept the inevitable. The reason always has more to do with greed and a lack of originality than a desire to re-create something out of affection or as an homage. To a certain extent, a ...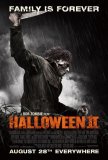 Halloween II
It may be that, through a combination of incompetence and ego, Rob Zombie has finally brought an end to Michael Myers' 31-year killing spree. The latest chapter of the venerable slasher film saga represents the tenth movie to use the title (althou... Hugo Pool
Robert Downey, Sr. is an original American independent film maker. He has been at his craft for more than 30 years now -- his debut, Chafed Elbows, came out in 1965. His best known work, the trilogy of Putney Swope, Pound, and Greaser's Palace, w... In Good Company
Universal Pictures is touting In Good Company as being "from the producers of About a Boy." While that's a true enough statement, let's not forget that the team of Chris and Paul Weitz were also responsible for the popular American Pie series. Th... My Life so Far
My Life So Far is a pleasantly nostalgic look at a few transformative months in the life of a 10-year old Scottish boy. Brought to the screen by director Hugh Hudson and producer David Puttnam (who collaborated on Chariots of Fire), My Life So Far...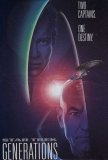 Star Trek: Generations
Despite a reasonably original story line, familiar characters, first rate special effects, and the hallmark meeting between Captains Kirk (William Shatner) and Picard (Patrick Stewart), there's something fundamentally dissatisfying about this, the ...