Movies starring Rosemary Harris Before the Devil Knows You're Dead
An Irish toast goes "May you be in heaven half an hour... before the devil knows you're dead," and it's from this source that the latest movie by 83-year-old veteran director Sidney Lumet derives its name. With films like Serpico,Q&A, and Night Fa...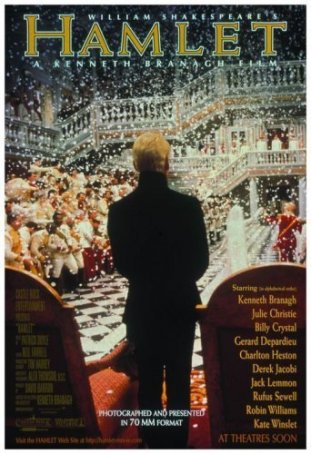 Hamlet
"Presenting the play uncut has allowed the characters to reveal even more, and we discover extra details about them which are usually lost on stage. The political situation becomes clearer, and Hamlet is revealed as a knowledgeable man of the thea... My Life so Far
My Life So Far is a pleasantly nostalgic look at a few transformative months in the life of a 10-year old Scottish boy. Brought to the screen by director Hugh Hudson and producer David Puttnam (who collaborated on Chariots of Fire), My Life So Far... Spider-Man
Recent times have been good to Marvel comics, and the long-anticipated arrival of Spider-Man represents the latest step up the ladder. Long the underdog in the motion picture arena, Marvel has at last been able to catch up to rival DC comics by pl... Spider-Man 2
Spider-Man 2 has all the elements of a good, but not great, superhero motion picture. While lacking the tragic grandeur that made last year's Hulk such a unique experience, Spider-Man 2 fills the void with solid character development, self-referen... Spider-Man 3
The Spider-Man series, which debuted in 2002 and continued in 2004 and 2007, represents the first superhero cycle to complete a trilogy with the same primary cast and production team it had at the beginning. If nothing else, that assures viewers o... Tom and Viv
Tom and Viv is culture. From the opening credits to the closing caption, this is never in doubt. Not designed for mass consumption, the examination of T.S. Eliot's tragic first marriage has all the marks of a "typical" British art film (or an...