Movies directed by Lee Daniels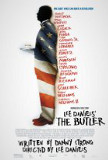 Butler, The
Calling Forrest Gump… Calling Forrest Gump… With The Butler, director Lee Daniels has managed to "Gump" the Civil Rights movement. That's not necessarily a bad thing but there are times when so many famous cameos threaten to become a distra...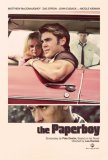 Paperboy, The
Whatever else it may be cited for, The Paperboy, Lee Daniels' follow-up to Precious, is not going be called "the feel-good movie of 2012." An unsettling period piece mystery (the period being the late 1960s), The Paperboy is steeped in the so-calle...
Precious
Precious (saddled with the unwieldy subtitle: Based on the Novel Push by Sapphire) manages the task of being both heartbreaking and heart-warming, all without resorting to the kind of manipulation so often evident in dramas about underprivileged ki...