Search for Rob Reiner American President, The
It's hard to believe that The American President was made by the same man responsible for the no-holds-barred satire of This Is Spinal Tap. Is there any element of American culture more ripe for the humorist's razor-sharp wit than presidential pol...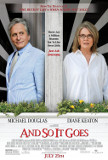 And So It Goes
With a title like And So It Goes, it would be reasonable to expect something generic and forgettable - and that would be in line with what the film delivers. Everything about the movie is as uninspired as the title. More bland than bad, And So It G... Bucket List, The
Lately, it seems every time I review a Rob Reiner movie, I lament the fall this once reliable filmmaker has taken. Admittedly, Reiner started at such a pinnacle that there was nowhere to go but down, but it's beyond consideration that the director...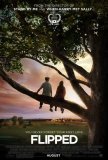 Flipped
Flipped is Rob Reiner's best film in 18 years, and includes echoes of two of his most accomplished efforts, The Sure Thing and Stand By Me. It also may be 2010's best romantic comedy. And it is being buried by Warner Brothers because of a concern... North
Rob Reiner has had an amazing string of hits. His resume dotted with such critical and popular successes as This is Spinal Tap, The Sure Thing, When Harry Met Sally, Misery, and A Few Good Men, Reiner has transformed his Meathead image into that o...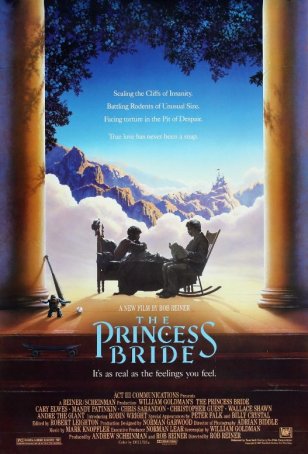 Princess Bride, The
"My name is Inigo Montoya. You killed my father. Prepare to die." When William Goldman wrote those words, he did not intend for them to become a fragment of '80s pop culture. When Mandy Patinkin spoke those words, he didn't expect his every i... Rumor Has It...
Rumor has it that Rumor Has It… experienced a rocky production history. First-time director Ted Griffin was removed from his position just as production was beginning, necessitating an eleventh-hour change. The cinematographer was replaced, all...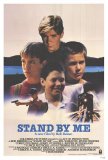 Stand By Me
Stand By Me reinforces something that has been understood in Hollywood for decades: nostalgia sells. With this film, it's "planned nostalgia," meaning that the production was designed from the beginning to encourage older audience members to look ...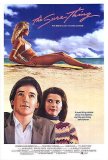 Sure Thing, The
When The Sure Thing was released in 1985, it was out of step with the times. Teen comedies in those years were saturated with sex and broad humor. Romance and realism (even to a modest degree) were undesirable relics of a bygone era. Nevertheles...