Movies starring Dianne Wiest Birdcage, The
Mike Nichols, the director of such well-received films as The Graduate and Working Girl, has taken the outrageous 1978 French farce, La Cage aux Folles, and, by tweaking, updating, and Americanizing it, come up with a huge winner. The Birdcage, as... Bullets over Broadway
Sure as the turning of the leaves, this time of the year, fresh with the scent of Oscars to come, brings the release of a new Woody Allen motion picture. Two years ago, his Fall contribution was Husbands and Wives. Last year, it was Manhattan Mur... Dan in Real Life
Most romantic comedies follow conventional formulas that, when they work, can result in a frothy, enjoyable end product - admittedly, not something to challenge the intellect but enough to cause the heart to skip a beat or two. When those formulas... Guide to Recognizing Your Saints, A
A Guide to Recognizing Your Saints illustrates that it's still possible to do something interesting with a familiar premise. Writer/director Dito Montiel, who has based the film on his memoirs, tells the story of a man who escaped from his "old" n... Horse Whisperer, The
Low, gray clouds scud across the sky while the grass of a seemingly-endless plain ripples in response to the prompting of a spring breeze. Thunder rumbles in the distance. On another day, a bright sun gazes down on those same fields while cattl... I Am Sam
Never trust a serious drama that uses a line from a Dr. Seuss book as its title. I Am Sam (inspired by a line from "Green Eggs and Ham"), despite boasting interesting character relationships, stumbles and falls because of a storyline that consiste...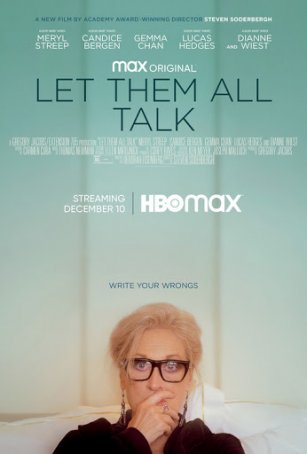 Let Them All Talk
How to describe Steven Soderbergh's Let Them All Talk? The second major movie in 25 years set almost entirely aboard an ocean liner making transatlantic crossing? An Agatha Christie mystery without the mystery? An opportunity to remember how...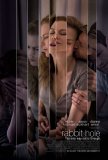 Rabbit Hole
Numerous movies about grief miss the mark by a wide margin, sliding down a slippery slope of schlocky melodrama with overacting performers failing to convince us that their tears are real. Every once in a while, however, a film gets it right. In ... Robots
Robots is every bit as visually engaging as the best of the Pixar (or Dreamworks) digitally animated fare. The landscapes are stunning, the characters are intricately formed, there's plenty of break-neck action, and Robin Williams provides a helpi...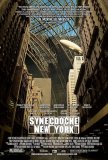 Synecdoche, New York
With Charlie Kaufman, the writer of such movies as Being John Malkovich, Adaptation, and Eternal Sunshine of the Spotless Mind, one expects something weird and wonderful. So it will come as no surprise that "weird" is an apt descriptor for Synecdo...