Movies starring Steve Carrell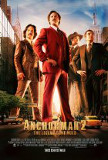 Anchorman 2: The Legend Continues
Anchorman 2: The Legend Continues could easily be called Anchorman 2: More of the Same. However, when it comes to comedy sequels, is there a reason to expect anything different? More importantly, is there a reason to want anything different? People... Dan in Real Life
Most romantic comedies follow conventional formulas that, when they work, can result in a frothy, enjoyable end product - admittedly, not something to challenge the intellect but enough to cause the heart to skip a beat or two. When those formulas...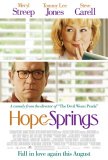 Hope Springs
Hope Springs has the unusual distinction of providing a sample of what an Ingmar Bergman movie might be like if made for mass American consumption. The production leavens the painful psychological introspection that defined the Swedish director's b...