Movies starring Stanley Tucci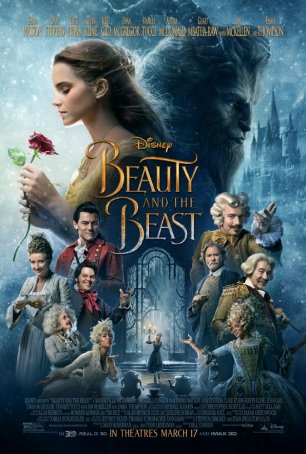 Beauty and the Beast
Peter Allen and Carole Bayer Sager wrote "No need to remember when, 'Cause everything old is new again." Lately, that has become the Disney way: take a classic animated film and remake it into something that, although shiny and eye-po... Big Night
From time immemorial, the experience of eating a good meal has been regarded as one of life's most hedonistic pleasures. In a recent survey, more than 50% of Americans indicated they would rather eat a memorable dinner than experience a night of u...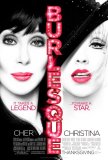 Burlesque
At first glance, Burlesque appears to be a mostly de-sleazed remake of Showgirls, but perhaps that's a little on the cruel side. Unlike Showgirls, which was start-to-finish unpleasant despite all the nudity and campiness, Burlesque is sporadically...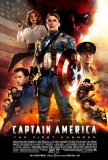 Captain America: The First Avenger
It's fair to say that superhero saturation has set in. Not many years ago, every cinematic version of a comic book protagonist's adventures was awaited with baited breath. Now, because of an unceasing and sometimes careless flood of such titles, ma... Daytrippers, The
Pity poor Eliza (Hope Davis). On the surface, her family seems normal. She lives with her husband, Luis (Stanley Tucci), in a nice, Long Island home only a short distance from her parents' house. Under that roof are her mom, Rita (Anne Meara), ... Deconstructing Harry
Deconstructing: To write about or analyze in a way that questions traditional assumptions about certainty, identity, and truth, asserts that words can only refer to other words, and attempts to demonstrate how statements about any text subvert the... Devil Wears Prada, The
The Devil Wears Prada is two films in one: a caustic, energetic satire of the fashion world and a cautionary melodrama. The first works; the second doesn't. Fortunately, the running time of the former doubles that of the latter, making The Devil ...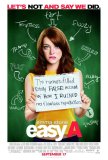 Easy A
Most movies about teenagers come in one of two flavors: romantic comedies or sex comedies. Then there are films like Easy A - smart, satirical jabs at aspects of popular culture that defy simplistic classification. These may be set in schools but...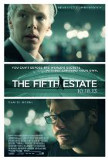 Fifth Estate, The
Perhaps the most curious and counterproductive aspect of The Fifth Estate, the so-called "Wikileaks movie," is the decision by director Bill Condon and screenwriter Josh Singer to establish the film as a thriller. The material covered in the produc... Hoax, The
In the tradition of Shattered Glass and Catch Me if You Can, The Hoax presents the anatomy of an audacious con artist and illustrates how the sin eventually catches up with the sinner. Due to an uneven tone, various unresolved plot threads, and a ...