Movies starring Eric Dane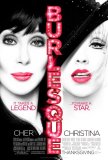 Burlesque
At first glance, Burlesque appears to be a mostly de-sleazed remake of Showgirls, but perhaps that's a little on the cruel side. Unlike Showgirls, which was start-to-finish unpleasant despite all the nudity and campiness, Burlesque is sporadically... Feast
Zero-star movies are a rare and terrifying breed - films that warrant recommendation only as an alternative to physical distress. Sitting in a theater as one of these examples of cinematic diarrhea unspools creates a curious tug-of-war within the ...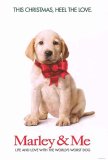 Marley & Me
Want to see a grown man cry? Take him to Marley & Me. Based on the best-selling and beloved memoir by former Philadelphia Inquirer columnist John Grogan, the movie ends in such a way that ensures there won't be a dry eye in the theater. By turns...