Movies directed by Gabriele Muccino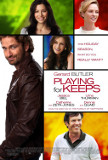 Playing for Keeps
Playing for Keeps is a sloppy, poorly focused comedy that wants to be about the relationship between a father and his 9-year old son but ends up being about nearly everything else. The core problem is clear: the interaction between ex-soccer star G... Pursuit of Happyness, The
With a title like The Pursuit of Happyness, you expect the characters to get to the promised land. They do, but if the journey matters more than the destination, this is a movie to skip. The Pursuit of Happyness is long, dull, and depressing. It ...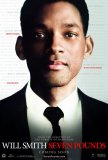 Seven Pounds
The primary goal of Seven Pounds is to make viewers weep, and it pursues that aim with a doggedness that is almost commendable. The film manipulates shamelessly and, despite defying logic with its contrivances and unconvincing character portrayals...