Movies directed by David Twohy Arrival, The
The biggest alien invasion picture of the summer of 1996 is Independence Day. But it's not the first. The Arrival, with a significantly lower budget than Fox's July 3 release, has that distinction, and, while this particular film doesn't boast an...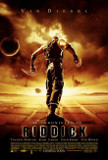 Chronicles of Riddick, The
With a title like The Chronicles of Riddick, one can assume that David Twohy's movie comes with lofty aspirations. Indeed, there are hints of a complex, involving story here. Unfortunately, too many of the nuances are drowned out by incessant, re...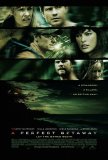 Perfect Getaway, A
There are times when a filmmaker tries so hard to surprise everyone that he ends up surprising no one. Such is the case with A Perfect Getaway, a film that exists for one reason: the twist. Writer/director David Twohy (Pitch Black) puts so much e...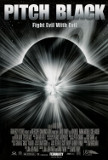 Pitch Black
It's Vin Diesel week! Suddenly, this largely unknown actor, whose only significant credits were a part in Saving Private Ryan and some voice work in The Iron Giant (as the title character), is a hot commodity with significant roles in two films op...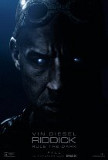 Riddick
Even after nine years, you can't keep a good man down. The indomitable protagonist of 2000's surprisingly engaging Pitch Black and 2004's disappointing The Chronicles of Riddick is back for his third go-around and, if the open-endedness of the narr...