Movies starring Charlie Sheen Arrival, The
The biggest alien invasion picture of the summer of 1996 is Independence Day. But it's not the first. The Arrival, with a significantly lower budget than Fox's July 3 release, has that distinction, and, while this particular film doesn't boast an... Being John Malkovich
These days, critics (and non-critics, for that matter) are fond of complaining about how multiplexes are populated by cookie-cutter motion pictures that follow safe, formula-derived patterns designed to please audiences who want a different version... Lucas
In the decade of the 1980s, when the teen movie was redefined as either a juvenile sex comedy or a bloody slasher movie, Lucas became one of the few exceptions to try a different approach. Even today, thirteen years after it first played in theate...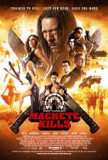 Machete Kills
Machete Kills plays like a joke that's been told a few times too often. A lampoon of bad genre movies from the '60s and '70s with a '10s sensibility, the film is more like a collection of overcooked scenes than an actual narrative-based motion pict... Platoon
Since the end of the Vietnam War in the early 1970s, numerous motion pictures have attempted, with varying degrees of success, to capture one or more aspects of the most contentious American conflict of the 20th century. From this crop, three stand... Scary Movie 3
When the filmmakers started out two films ago, the Scary Movies were funny. Since then, it has been a rapid decline through mediocrity into near-unwatchability. Absent for this third installment are the Wayans Brothers, who are replaced by David ... Scary Movie 4
Scary Movie 4 is better than Scary Movie 3. Writing that sentence falls into the category of damning with faint praise, because the experience of sitting through the third installment of the comedy series was as pleasant as spreading organic ferti... Shadow Conspiracy
Shadow Conspiracy marks Charlie Sheen's second consecutive conspiracy thriller. Of course, there are several notable differences between this and The Arrival, the most obvious of which has to do with basic quality. For, while last summer's alien ...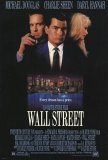 Wall Street
One phrase - perhaps the best-known one from any 1987 release - encapsulates a critical component of '80s culture that once again crept to the fore in the late-'00s. I am, of course, referring to Gorden Gekko's "Greed… is good." A vice transfor...