Movies starring Anna Faris Brokeback Mountain
Longing is such a potent element of the human experience that it has formed the fabric of numerous stirring motion pictures. Brokeback Mountain is one such movie - a tale of love and loss, of unrealized dreams, and of lives wasted by denying passi...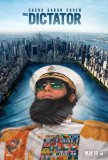 Dictator, The
One of the cleverest moments in Sacha Baron Cohen's The Dictator comes during the first five seconds: a memorial dedication to Kim Jong Il. It's all downhill from there. To be fair, the movie's relentlessly un-PC humor results in some hilarious seq...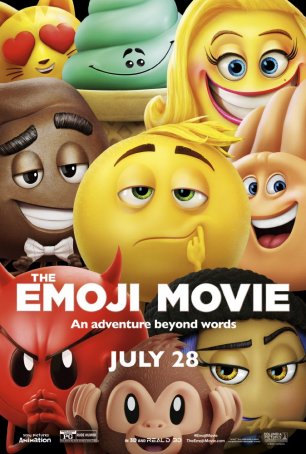 Emoji Movie, The
When reviewing The Emoji Movie, "poop" is definitely appropriate. Or a frowny face. Or both.Oh, I suppose it's not as bad as all that. After all, if one considers that this was made with the 7-10-year old group in mind, it passes muster.... Hot Chick, The
One of the most depressing movie-going experiences I can think of is to sit through about 90 minutes of a so-called "comedy" and not laugh once. Unfortunately, that is becoming an all-too-common occurrence. Rob Schneider's The Hot Chick is the mo...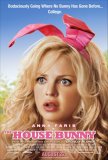 House Bunny, The
The House Bunny has a screenplay written with ten-year olds in mind about a subject that deserves an R-rating. The resulting hodgepodge of unfunny, sophomoric humor and PG-13 T&A, frosted by a sheen of appallingly nauseous "drama," makes for such ... Lost in Translation
Simply put, Sofia Coppola's Lost in Translation is an amazing motion picture. There may be some controversy over whether she truly wrote the screenplay on her own (there are sequences that argue that she at least had help from someone with a littl... My Super Ex-Girlfriend
I once wrote that the only thing as necessary to a superhero movie as a nasty villain is a love interest. With My Super Ex-Girlfriend, director Ivan Reitman has shifted the focus away from the former and onto the latter. The twist here is that th...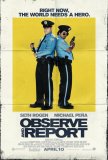 Observe and Report
Probably every review written of Observe and Report will mention, in one context or another, Paul Blart: Mall Cop. The connection is understandable: both are satirical looks at the trials and tribulations of life as a private security guard (a.k.a...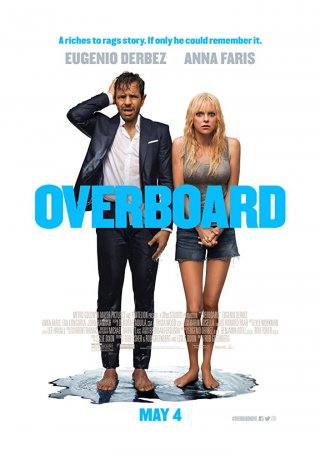 Overboard
I don't understand how certain films are selected for remakes. Take Overboard, for example. The original, a 1987 production starring Goldie Hawn and Kurt Russell and directed by Frank Marshall, was a mostly failed screwball comedy that worke... Scary Movie
It seems that every new comedy to arrive in theaters pushes the envelope further, daring the MPAA to give it an NC-17. Scary Movie, from the demented and very funny minds of the Wayans Brothers, becomes the latest motion picture to risk censure in...