Overboard (United States, 2018)
May 04, 2018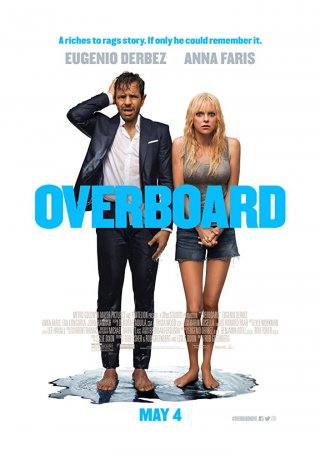 I don't understand how certain films are selected for remakes. Take Overboard, for example. The original, a 1987 production starring Goldie Hawn and Kurt Russell and directed by Frank Marshall, was a mostly failed screwball comedy that worked (to the degree that it did) almost exclusively due to the charm of the leads and the chemistry between them. Without Hawn and Russell, it would have been an unwatchable mess. So a group of Hollywood geniuses thought it would be a great idea to "re-imagine" this story 30 years later, obviously without Hawn and Russell. The predictable result is an unwatchable mess.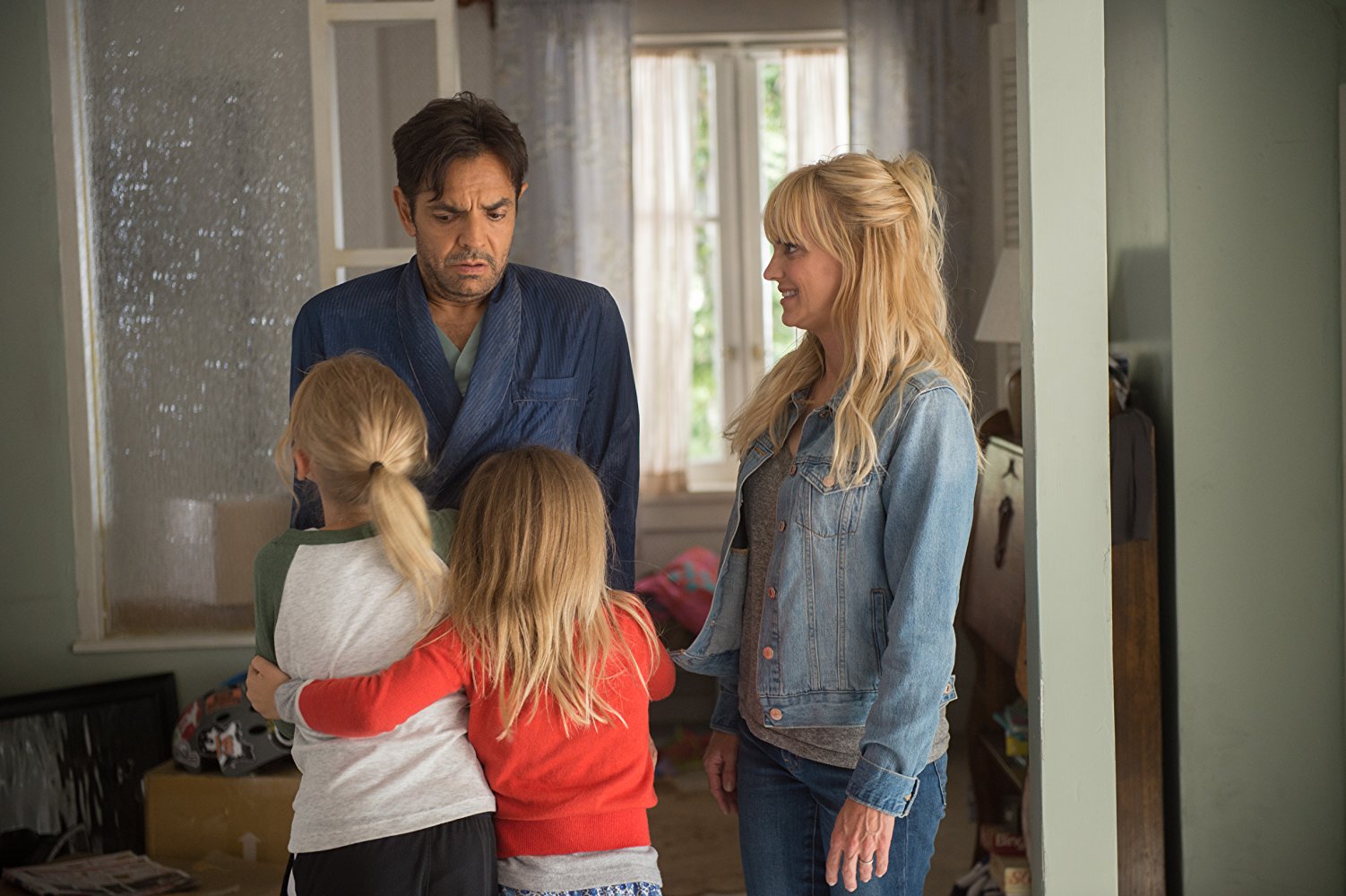 The film's twist and, I suppose, its raison d'être, is a gender swap with an international flavor thrown in to attract interest from Mexico, where Eugenio Derbez is a big star. So, instead of the low-class working guy kidnapping the amnesiac rich bitch white woman, this Overboard gives us the low-class working girl kidnapping the amnesiac rich asshole Mexican guy. Other than that, the new film proceeds pretty much the same way the old one did with occasional updates to reflect the change in times. Kate (Anna Faris) and Leonardo (Derbez) meet when she is called to clean the carpets of his yacht after a party. Following some "cute" banter, the two argue and Leonardo pushes Kate overboard. Later, after falling off the yacht at sea and washing ashore with no memory, he is tricked by Kate into believing they are married. She perceives this as a good opportunity to stay ahead of the bills (and get some free babysitting) while she studies to be a nurse. Leo, after some initial resistance, falls in love with hard-work, Kate's three daughters, and (of course) Kate herself. Kate, meanwhile, can't bear to tell him the truth for fear she'll lose him.
Oddly, although Anna Faris is playing the Kurt Russell role, she seems to be channeling Goldie Hawn (quiet effectively, as it happens). Derbez, meanwhile, is a live wire and it's easy to understand why he is so popular in Mexico. The problem with these two is the palpable lack of chemistry. There's neither sexual tension nor the hint of a romantic spark. Their squabbles are more akin to what one would expect from brothers and sisters or friends than would-be lovers. Overboard is heavily invested in audiences buying these two as a mismatched couple who overcome obstacles to be together but the lack of a connection between Faris and Derbez makes it an unwise venture.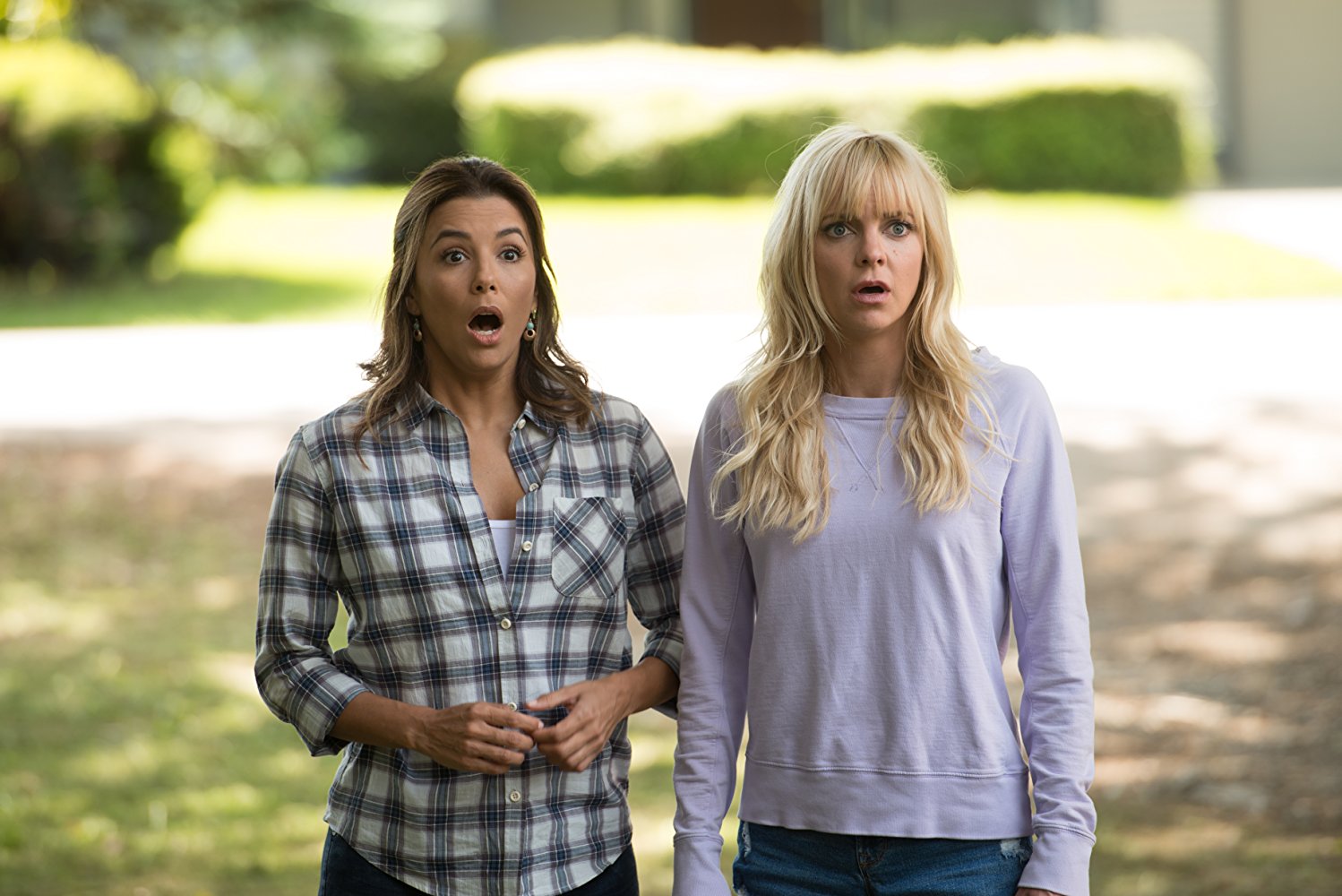 The movie is rarely funny with much of the comedy being too broad, too predictable, or both. I didn't laugh much during the 1987 film and was tickled less this time around. Plus, the attempts at sentimentality are presented with a ham-handed ineptitude. Especially nauseating is how shamelessly director Rob Greenberg uses the three young girls to pluck the heartstrings, illustrating that while expert manipulation can make a viewer want to tear up, clumsy manipulation can make a viewer want to throw up. There's nothing here to encourage us to accept the miraculous transformation Leo undergoes from self-centered jerk to hard-working, caring family man.
As a remake, Overboard is a pale imitation of an original that wasn't that great to begin with. As a comedy, it fails to do more than provoke an occasional grimace. As a drama, it's cringeworthy. And as a romance, it's dead in the water. Finally, emerging as it does into a climate where Avengers: Infinity War will continue to dominate the box office, it's reasonable to assume that Overboard will be overlooked, sinking without a trace.
---
Overboard (United States, 2018)
---

Three...better movies of this genre
worse movies of this genre
Three...better movies of Anna Faris
worse movies of Anna Faris
Three...better movies of Eugenio Derbez
(There are no more better movies of Eugenio Derbez)
worse movies of Eugenio Derbez
(There are no more worst movies of Eugenio Derbez)
Three...better movies of Eva Longoria
(There are no more better movies of Eva Longoria)
worse movies of Eva Longoria
(There are no more worst movies of Eva Longoria)