Movies with cinematographer Michael Barrett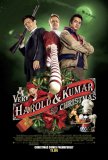 A Very Harold & Kumar 3D Christmas
Making an entertaining Christmas movie - at least one that can be enjoyed by anyone having gone through puberty - has become a lost art. I'm not referring to a title destined to take its place among the timeless classics, but merely something that ...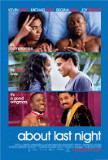 About Last Night
About Last Night, a remake of the 1986 Edward Zwick film which was in turn an adaptation of David Mamet's play, Sexual Perversity in Chicago, manages the difficult task of being faithful to the original while taking things in a new direction. The t...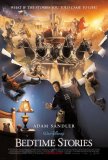 Bedtime Stories
For Adam Sandler, who has lived most of his on-screen life in the realm of PG-13, Bedtime Stories represents a new direction: family friendliness. With his characteristic sarcasm dialed down and his profanity and sexual humor nearly absent, Sandle... Bobby
In the movie business, there's no such thing as "truth in titling." If there was, Bobby would be called A Bunch of Boring, No-Name, Cookie-Cutter Characters. Although that lacks the brevity and appeal of the real title, it's more illustrative of ...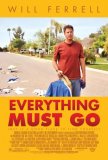 Everything Must Go
As their careers develop, many comedians yearn to cross over into serious dramatic roles, if only on occasion. This has happened with John Cleese, Steve Martin, Robin Williams, Tom Hanks, Jim Carrey, and Adam Sandler. Some are more successful than... Kiss Kiss Bang Bang
Kiss Kiss Bang Bang is the breezy directorial debut of Lethal Weapon screenwriter Shane Black. Black knows film noir inside and out, because he uses the basic template here. He jazzes things up by employing an aware and self-deprecating narrator ...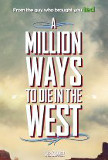 Million Ways to Die in the West, A
It would be inaccurate to claim that A Million Ways to Die in the West is devoid of humor. It isn't. However, Seth MacFarlane's hit-and-miss spoof of Westerns has far more "misses" than "hits" and the actor-director-writer (Ted) doesn't seem to rea...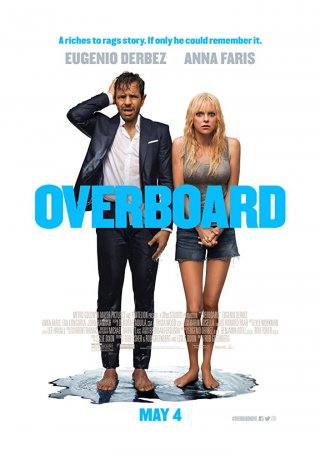 Overboard
I don't understand how certain films are selected for remakes. Take Overboard, for example. The original, a 1987 production starring Goldie Hawn and Kurt Russell and directed by Frank Marshall, was a mostly failed screwball comedy that worke... Safe Men
On the scale of dumb summer comedies, Safe Men ranks a lot closer to Mafia! than to There's Something about Mary. Oh, the film has its share of amusing moments, and a few of the roles have been filled through inspired casting, but there's still to...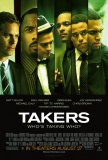 Takers
Takers is a standard-order heist flick that stays mostly true to its B-movie roots until the end, when director John Luessenhop attempts to inject a little seriousness (there's some slow-motion and even an operatic score) into an otherwise unpreten...